Name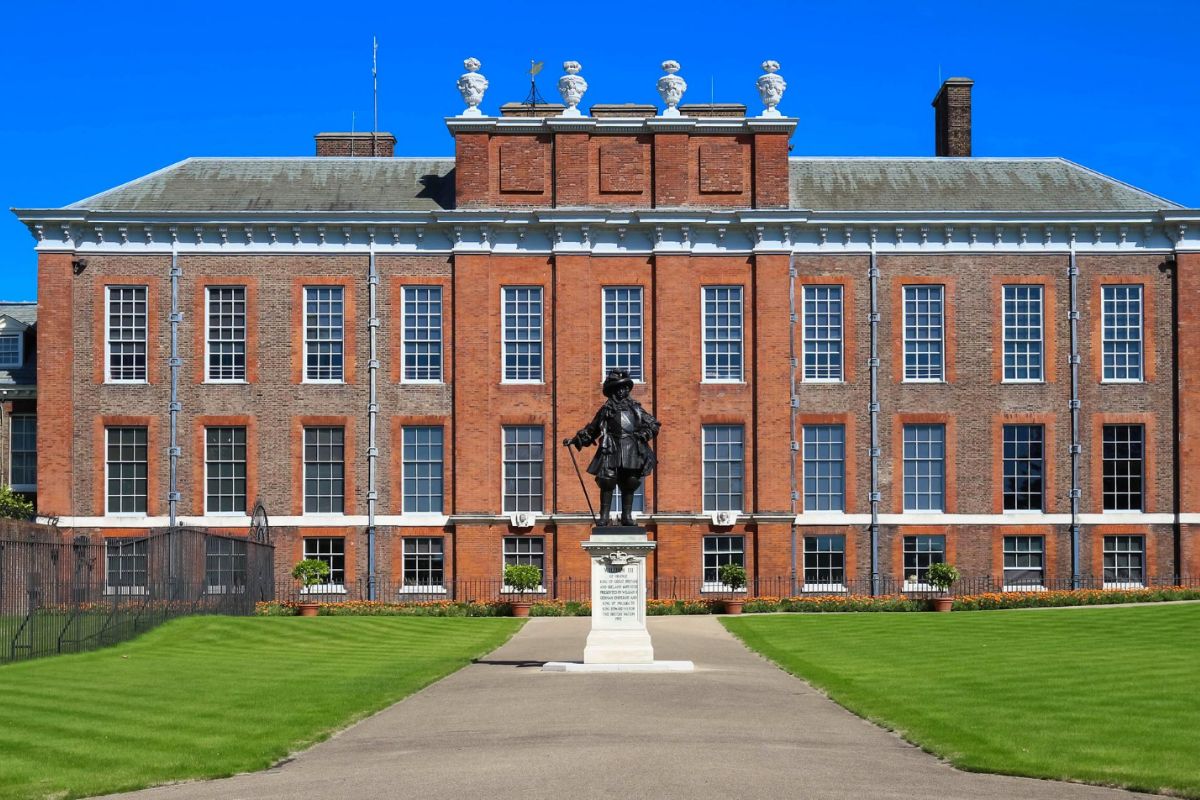 If you are planning an over-the-top wedding and reception, then some beautiful venues in the world should make your shortlist. These venues have stood the test of time, and they have received rave reviews from couples and their industry. Royal Mansour Marrakesh in Morocco The Royal Mansour Marrakesh in Morocco offers lavish rooms and a terraced garden where you can host a wedding. This venue, however, is known for its gala dinners served to the lucky couple and th...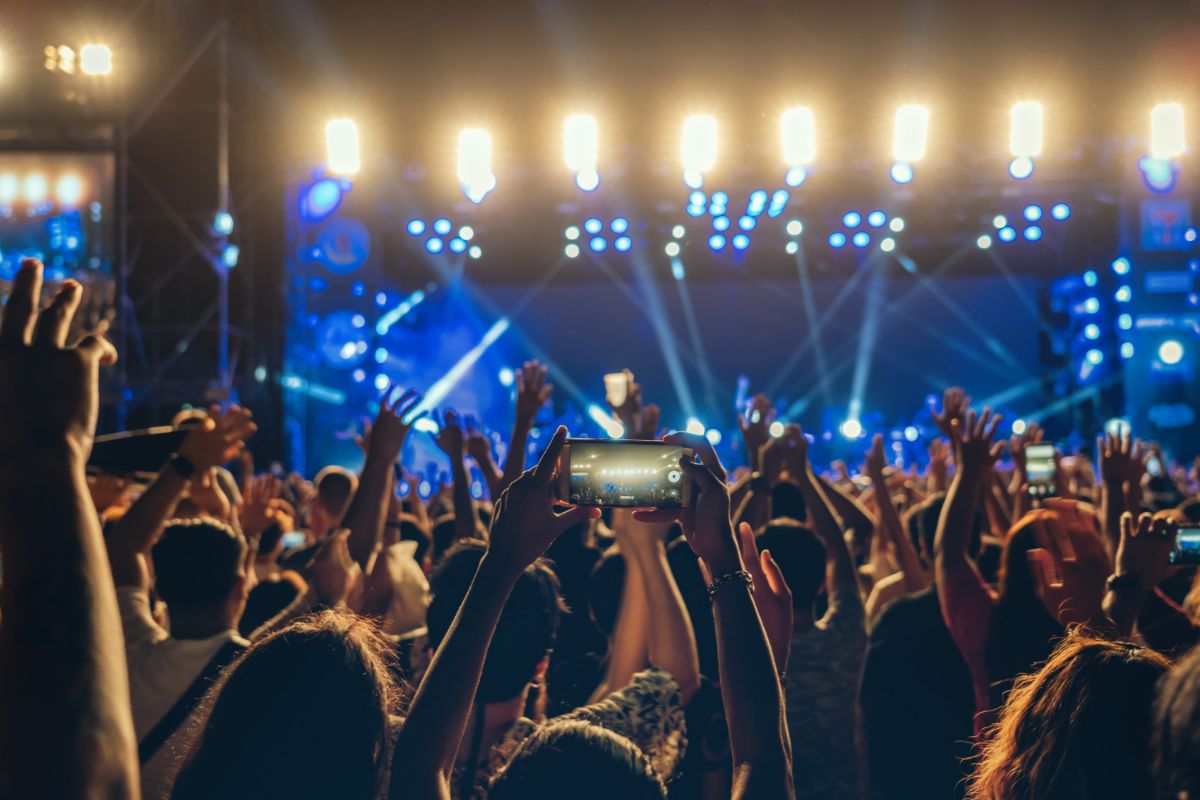 If you are a music lover starting to plan your 2020 vacation, then there are many great venues around the world where you might want to take in a concert. You will want to jive to the beat at each of these outdoor music venues. Théâtre Antique d'Orange If you love opera music, then make your way to Theatre Antique d'Orange near Orange, France, where the backdrop is over 900 years old. This well-preserved Roman amphitheater has been hosting...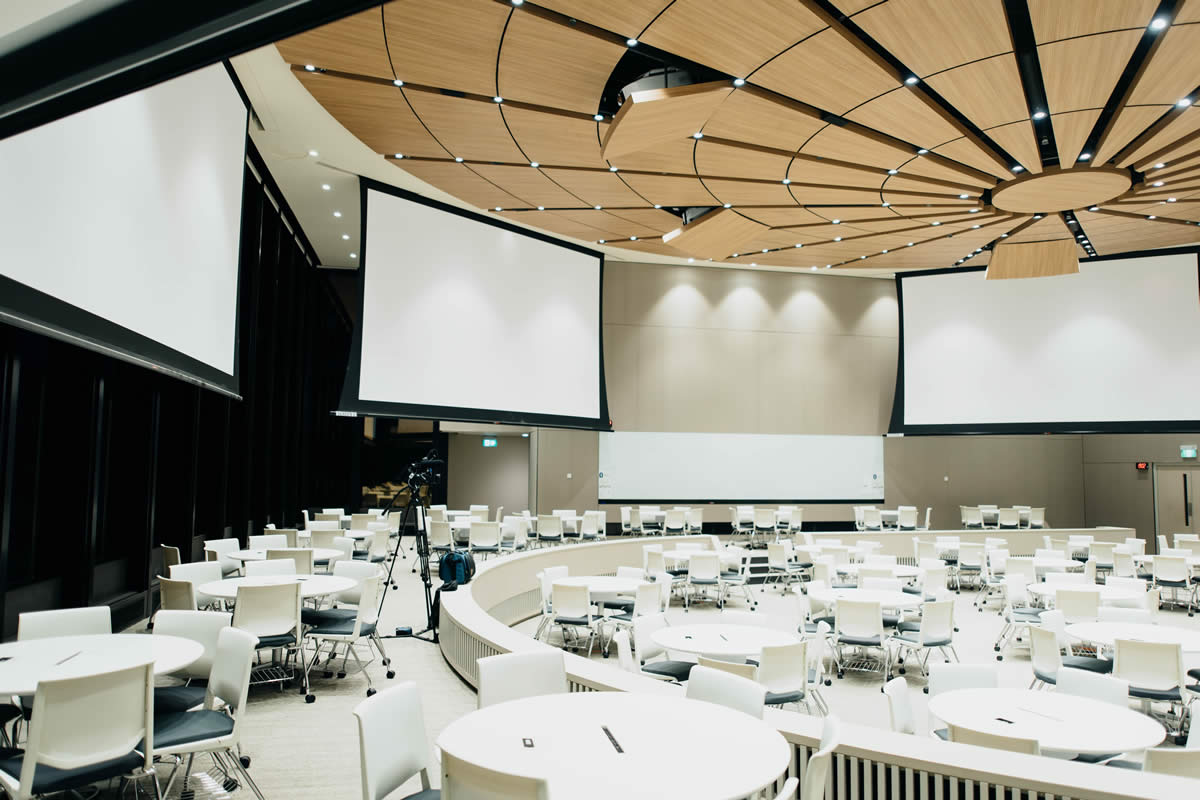 Inclusion is a buzzword that you hear thrown around in many different circles. If you are an event planner, however, you must make your event as inclusive as possible. Following some simple steps can help you succeed. Consult Your Demographic Too many event planners work with blinders on, so they do what they think is best for their organization. Instead, right from the beginning, encourage those you want attending your event to share their ideas. Ask them about previous...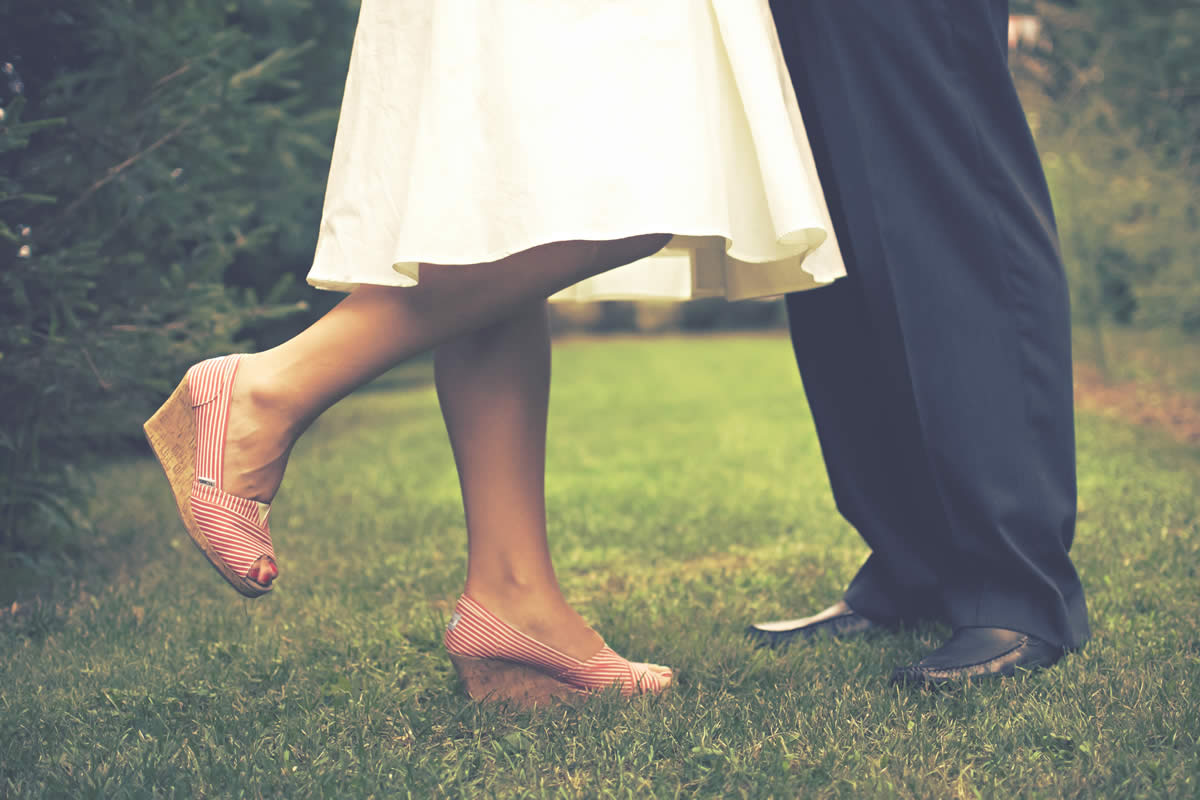 While there are some songs, like Sweet Child of Mine and The Way You Look Tonight, that are traditional father-daughter dance songs, you can easily set the tone for your whole wedding dance by choosing a memorable melody to dance to with your father. Rhythm and Blues If you love rhythm and blues music, then you might want to choose one where the lyrics talk about a father's love for his daughter to dance to on your wedding day. One popular choice is Isn't She Lovel...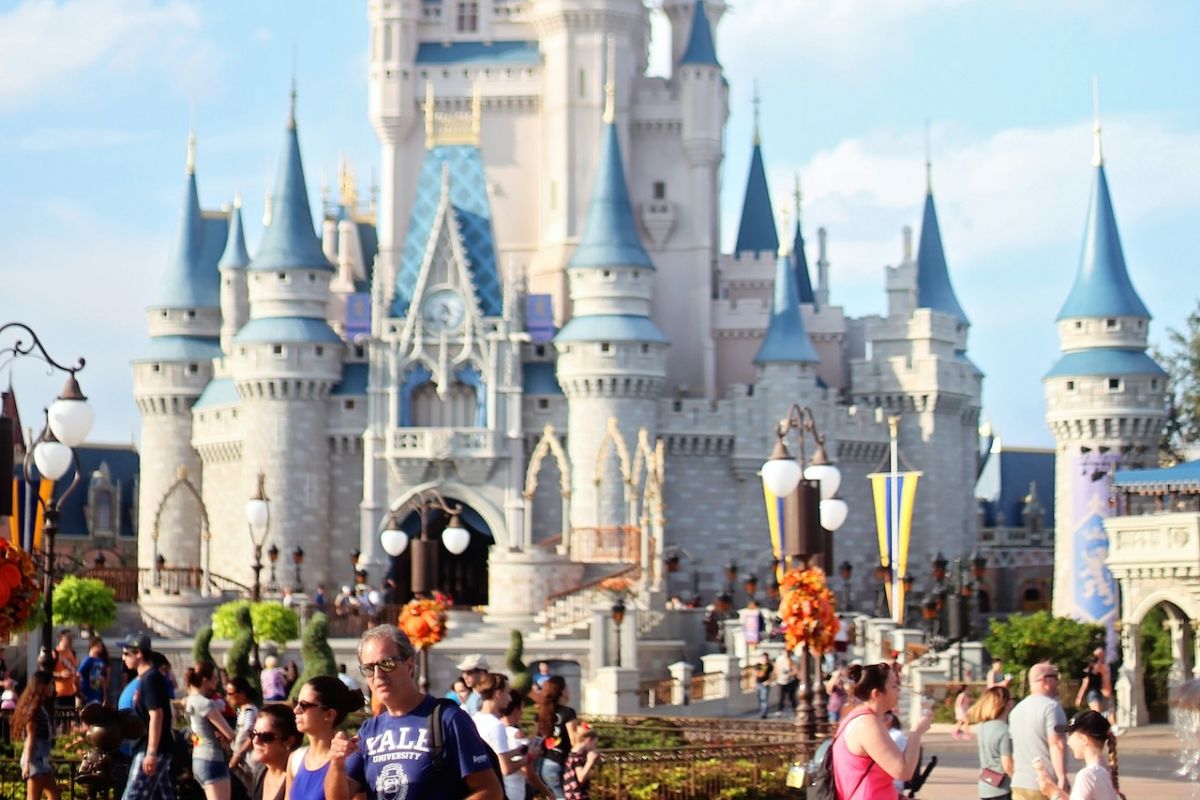 In 2017, Orlando became the first United States destination to welcome more than 70 million visitors. In 2018, according to Visit Florida, more than 126.1 million out-of-state visitors arrived in the city. If you are an event planner, then you need to put Orlando on your shortlist because it is a place that people want to visit. If you are in charge of finding a venue, then there are many unique ones that you will want to consider. ICON Orlando ICON Park has over 150,000...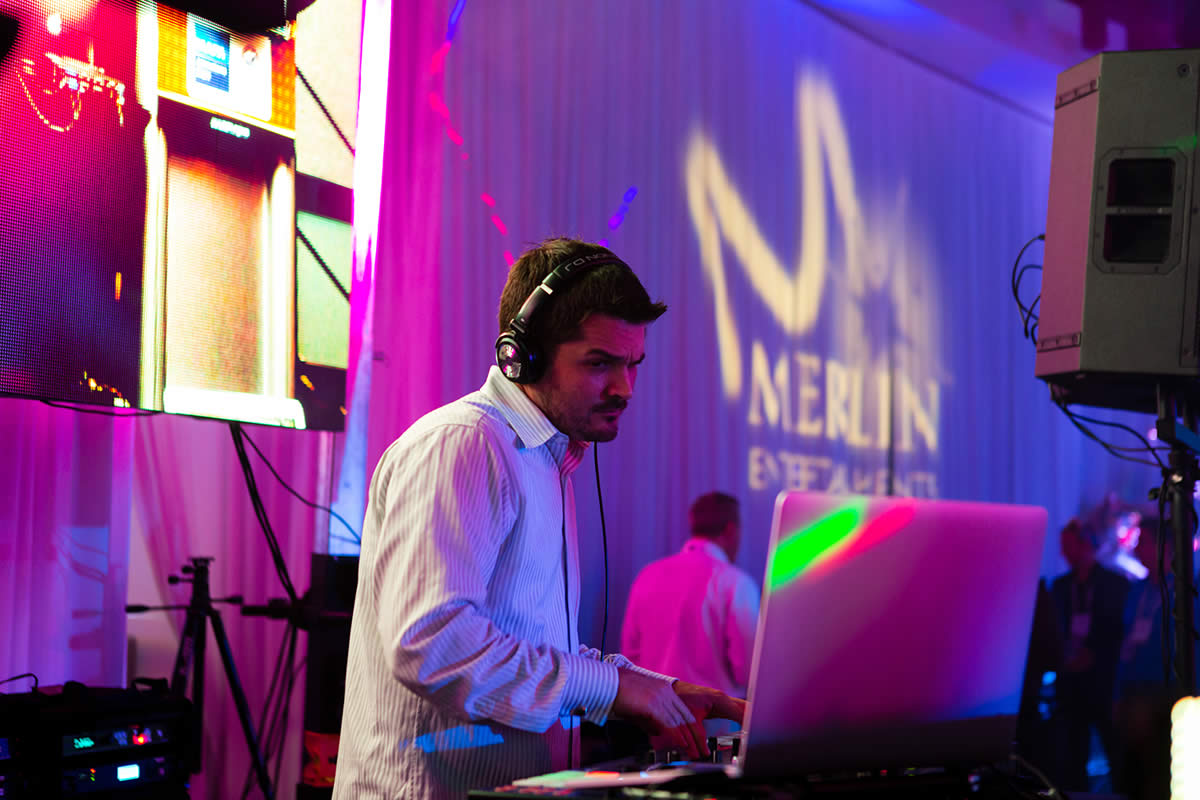 One of the advantages when you work with Electro-Magic Productions is that you have a wide selection of outstanding DJ's available for your corporate event, wedding, prom, or another event. A second advantage of working with these professional DJ's in Orlando is that they bring the latest technology with them, including Meyers Sound Systems, LED walls, top of the line lighting, trussing and more so that your guests have an unbelievably great time. We are very proud of the DJ's in ...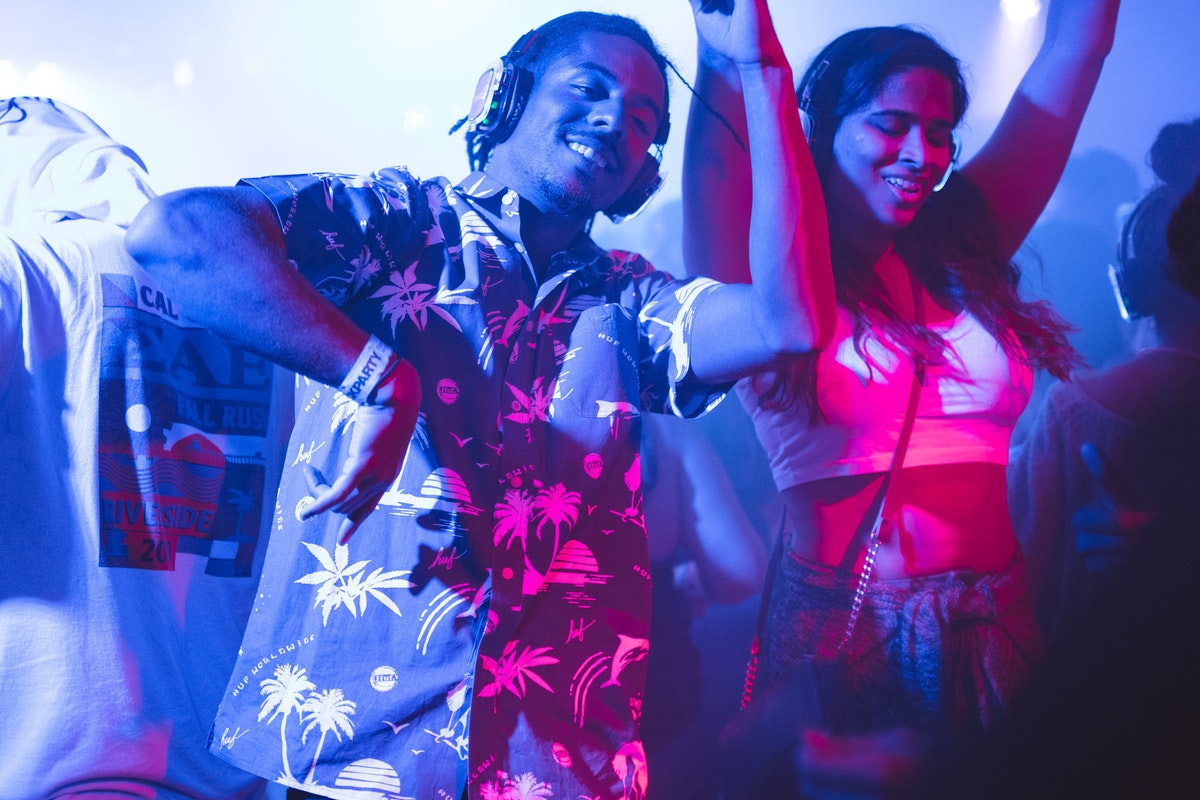 Summer is the perfect time to put on a summer dance party for family and friends. The weather in Orlando is usually perfect to spend time outdoors. Since the sun stays out longer, you have longer to enjoy the great outdoors. If you are ready to plan the dance party that will leave everyone talking about the great time that they had, then consider these tips. Location There are many locations that lend themselves to a beautiful outdoor dance party in Orlando. Orlando&rsqu...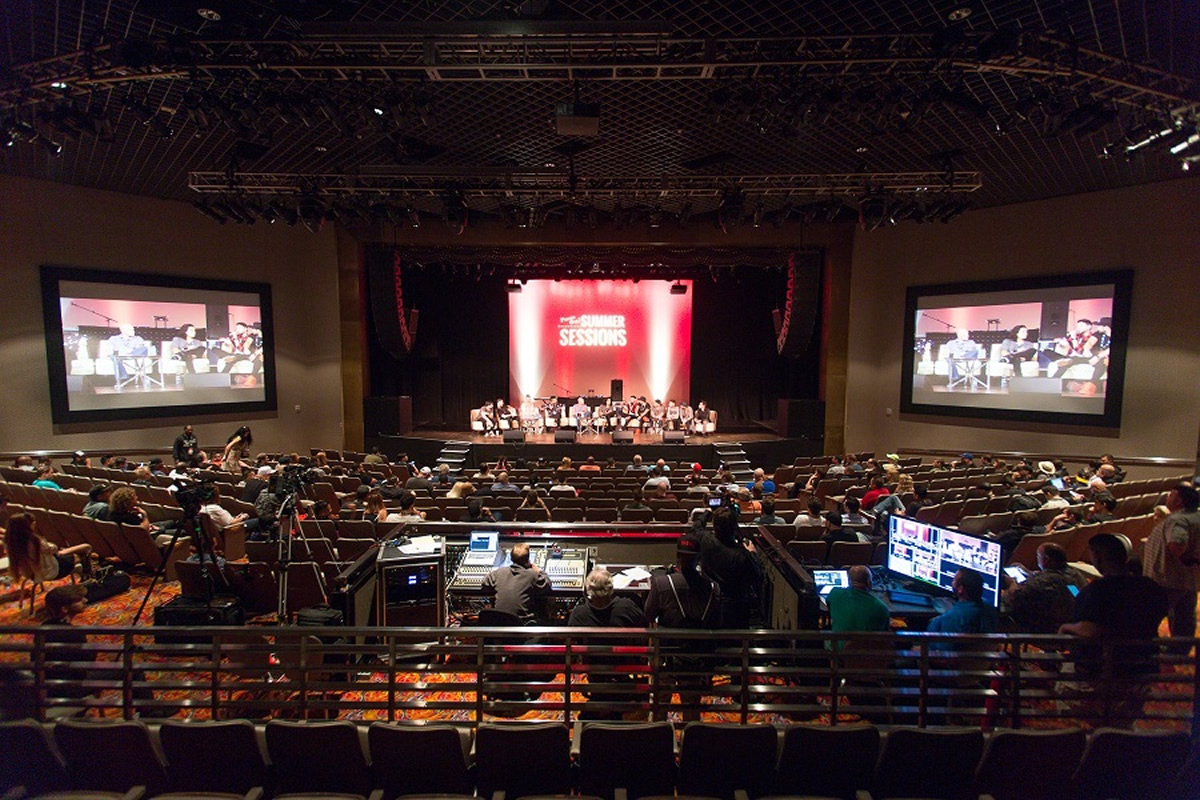 If you are putting on a convention, large party, tradeshow or another event, then you need people who are going to help you with the event's logistics. Having experienced people can help an event run more smoothly but finding those people can be difficult. When hiring event support in Orlando, consider these qualities. Great Interpersonal Skills Effective communication is a must with event support staff. They must be able to think on their feet to come up wit...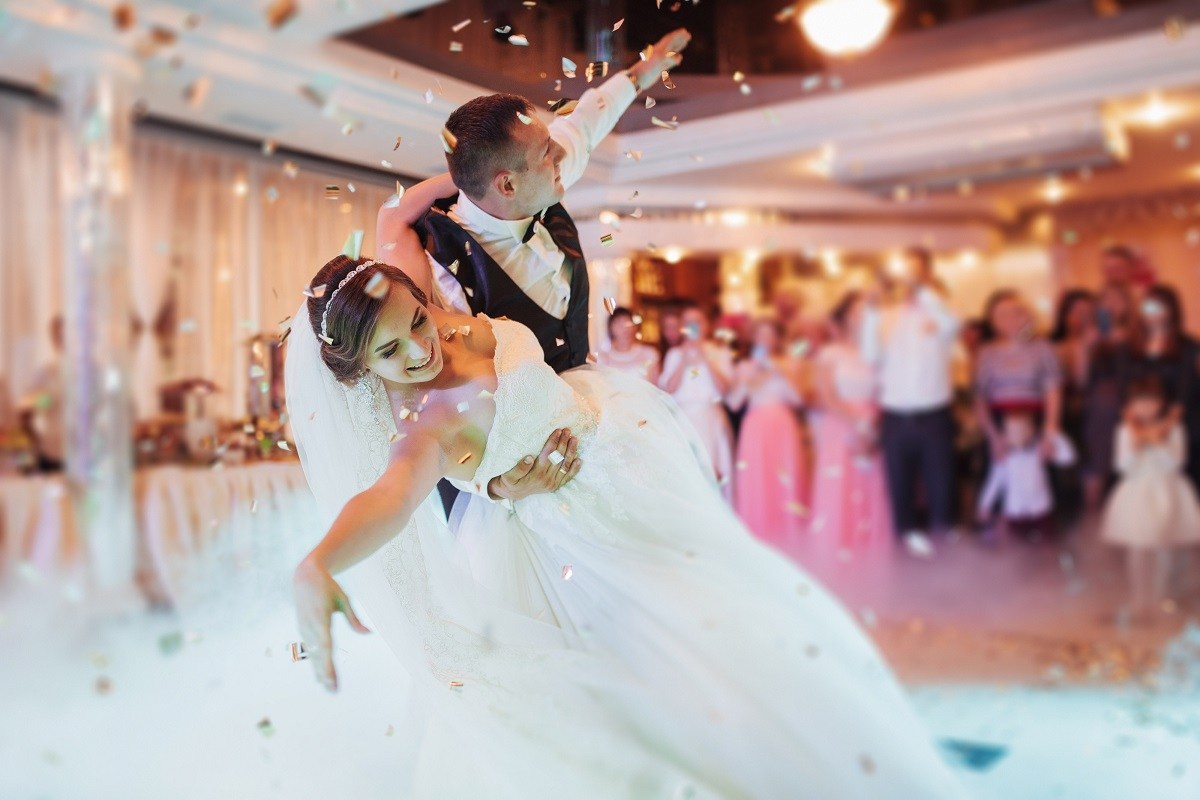 One of the most confusing parts of planning the wedding reception for many couples is the wedding dance. After the obvious questions of special dances, like the couple's first dance and the father/daughter dance are answered, many couples struggle to decide how to get everyone involved in dancing. Here are some tips that you may want to follow to plan the perfect wedding dance. Hire DJs While many couples think about hiring a band, hiring DJs in Orlando is a great ...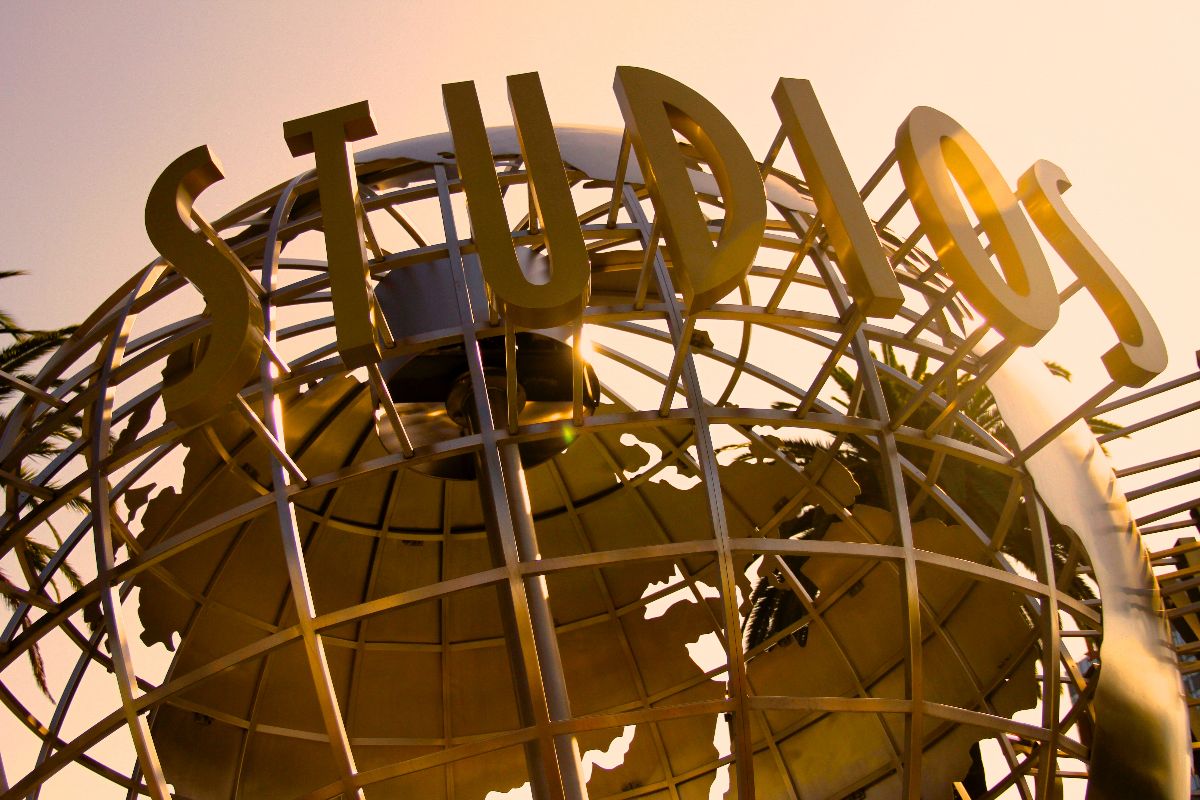 If you oversee putting on a corporate event, your high school prom, high-end event or upscale wedding, then consider hosting it at Universal Studios Florida. There are several event spaces that you can use for your private affair at Universal Studios that are sure to amaze even your toughest critic. The Wizarding World of Harry Potter™ - Diagon Alley™ Your guests will think that they have left Orlando and traveled to Harry Potter's London when you host ...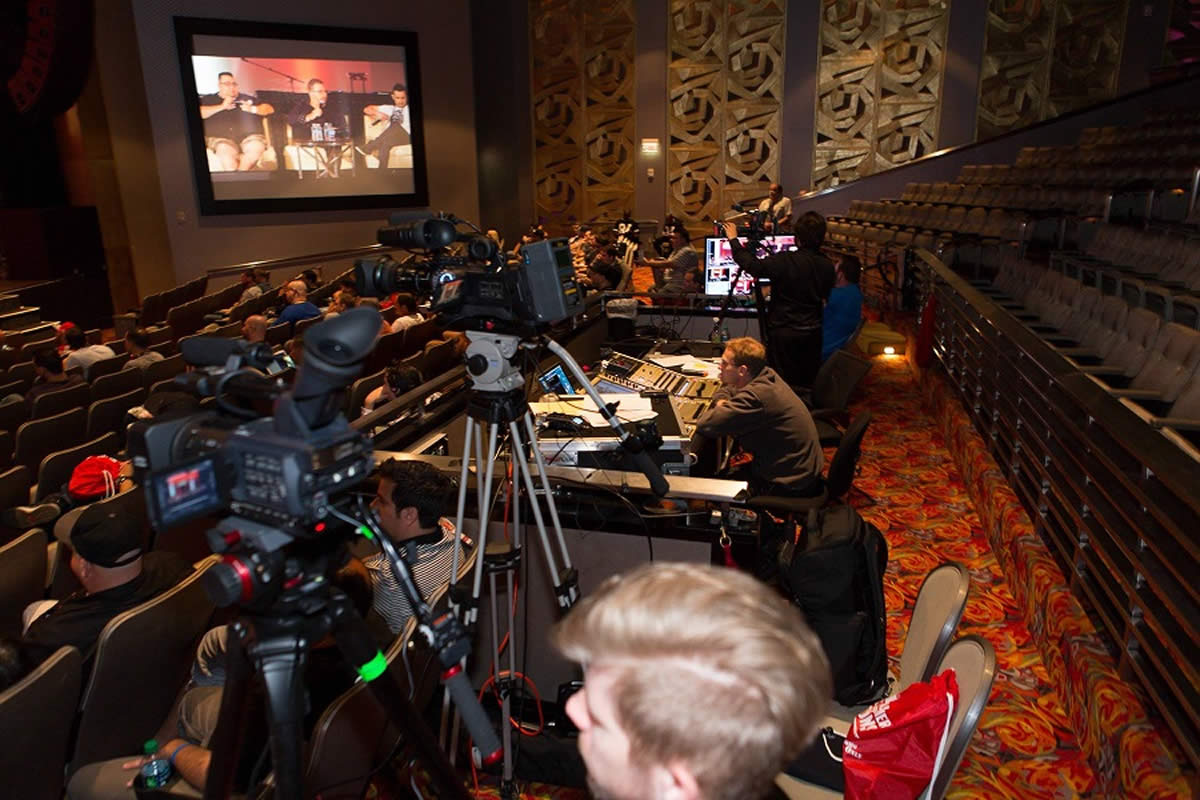 Event Support has different meanings to different people as event support teams cover a lot of aspects of an event. Event support provides everything needed for an event to be a success or people who carter for a particular aspect of an event. An Event Support Team can cover either of or all of (depending on how big the even support is) the following aspect of an event: Technical Services Technical support refers to assistance provided by a technical team to co...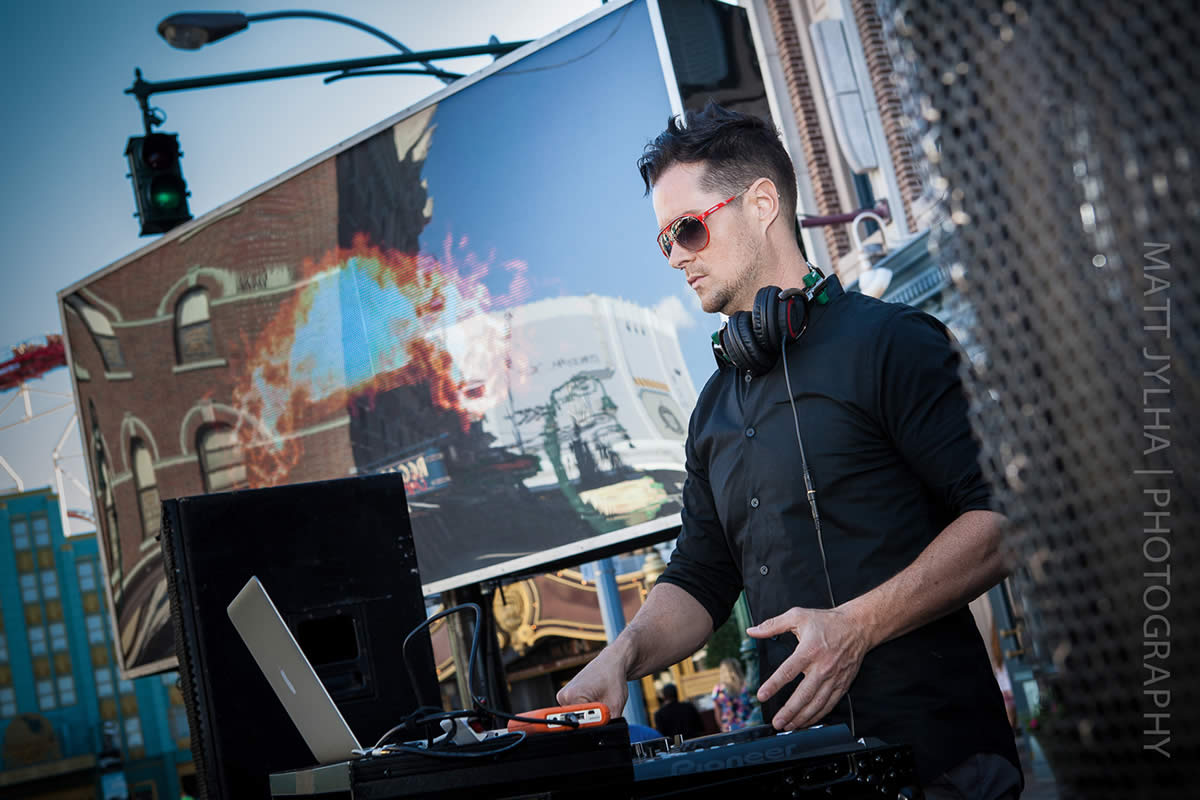 Are you having an event in Orlando or do you know anyone who has an event in Orlando? Do you need the music at the party to be lit and entertaining? Electro Magic Production is just what you need. Professionals and the best at what they do, you can be sure that your event A DJ is an abbreviated name for a Disc Jockey. They are the ones who take care of sounds, music and sometimes announcement at an event. DJs give life to an event or a party. They are not musicians as they do not pr...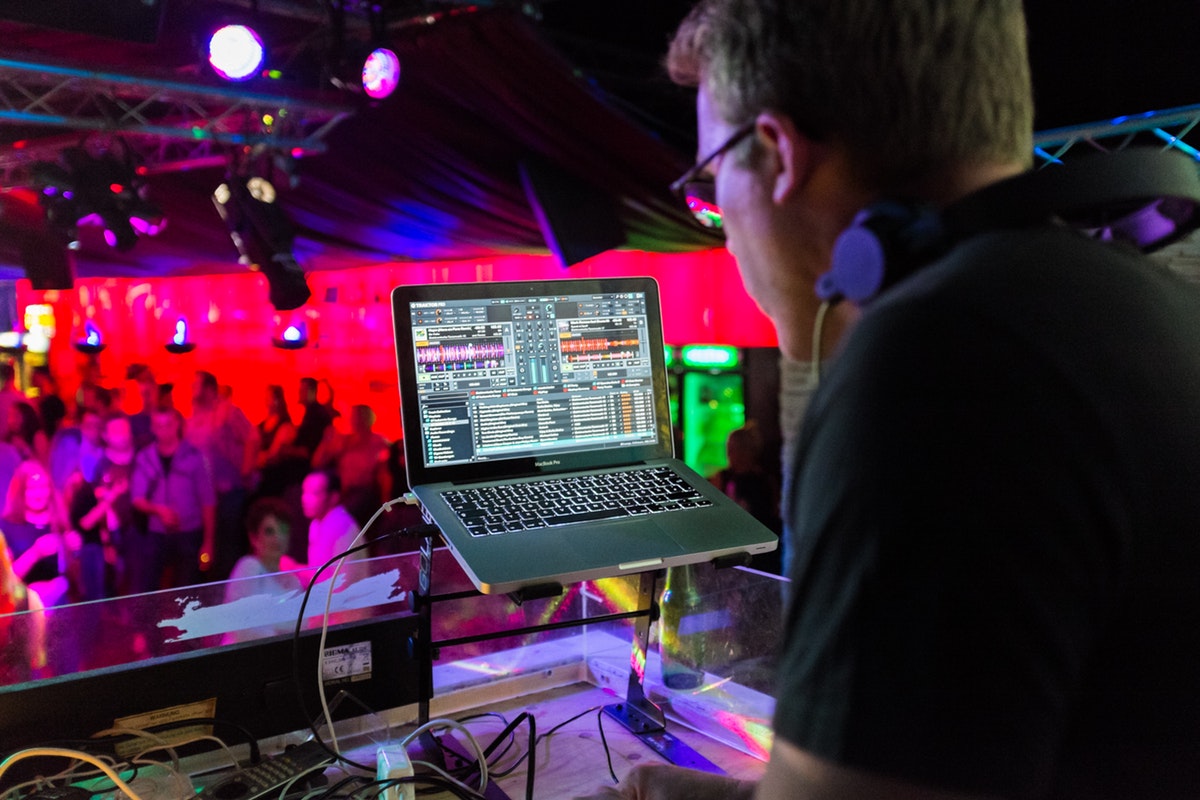 Anyone has probably experienced the enjoyment brought by a disc jockey playing in a certain event. They'd become really popular these days because humans, by nature, really love hearing music. It becomes an antidote whenever someone is feeling bored and sentimental at times. Many events require a particular disk jockey that will operate all types of music that will be played during the event. One of the events that require a disc jockey or DJ is a wedding event. Such event could really be...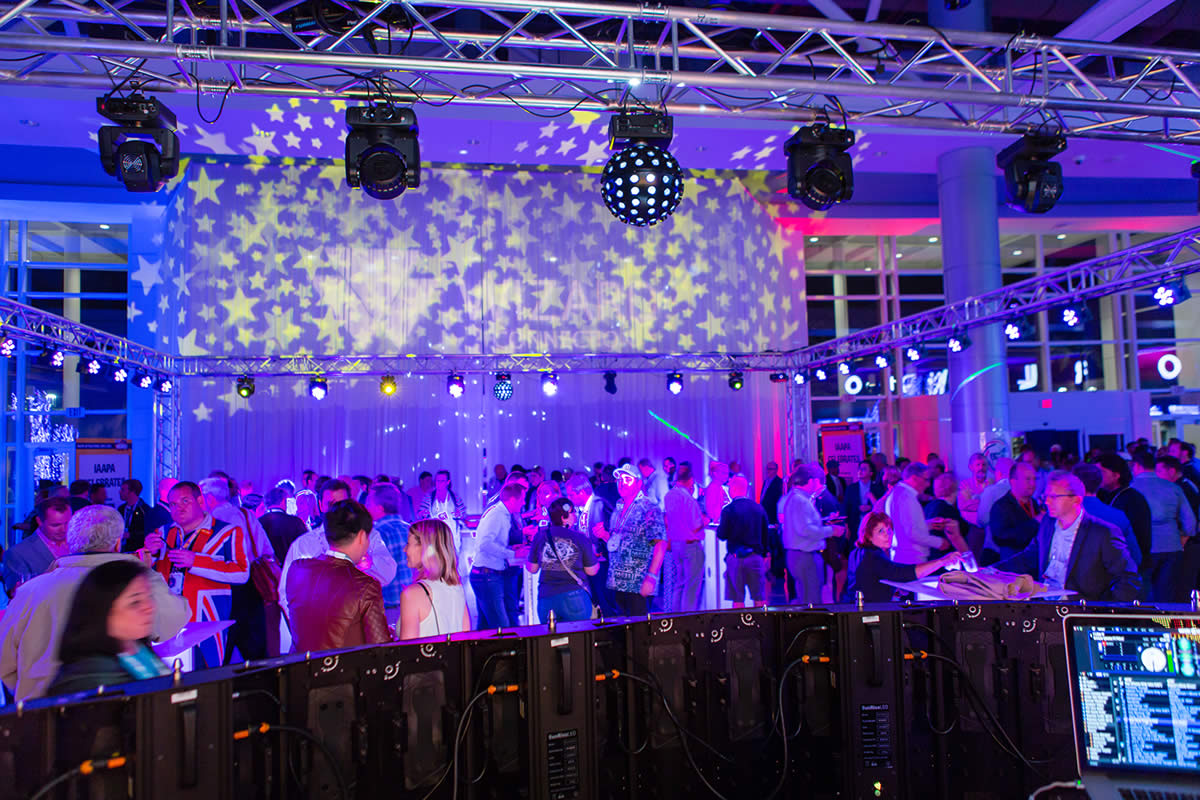 Your wedding is definitely going to be the most special event in your entire life and you would certainly wish it to be a memorable event to cherish for years to come. The best thing about your wedding is that all your close friends and family get together on this day to wish you and your spouse a great life ahead. With so many guests around you and each person wishing you happiness is definitely going to make the day very special. event support in Orlando is important to make sure things go ...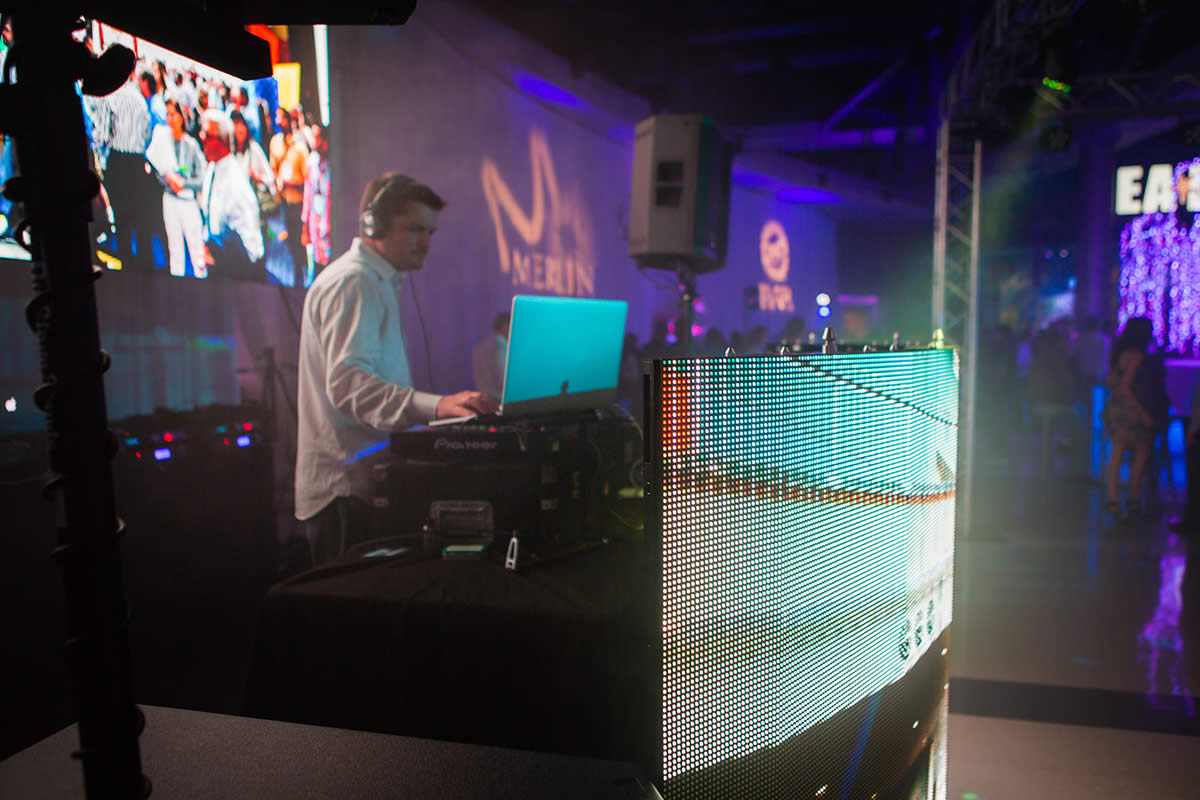 Do you want to add some spice and fun to your or your friends' or dear one's wedding? Then perhaps the best option would be to take advantage of the services of a professional wedding disk jockey, otherwise known as a DJ. Nowadays, wedding receptions are incomplete without fun and entertainment, and DJ's in Orlando can help to make a wedding function really lively as well as memorable. In other words, an expert wedding DJ takes all steps to make your wedding reception entertaining...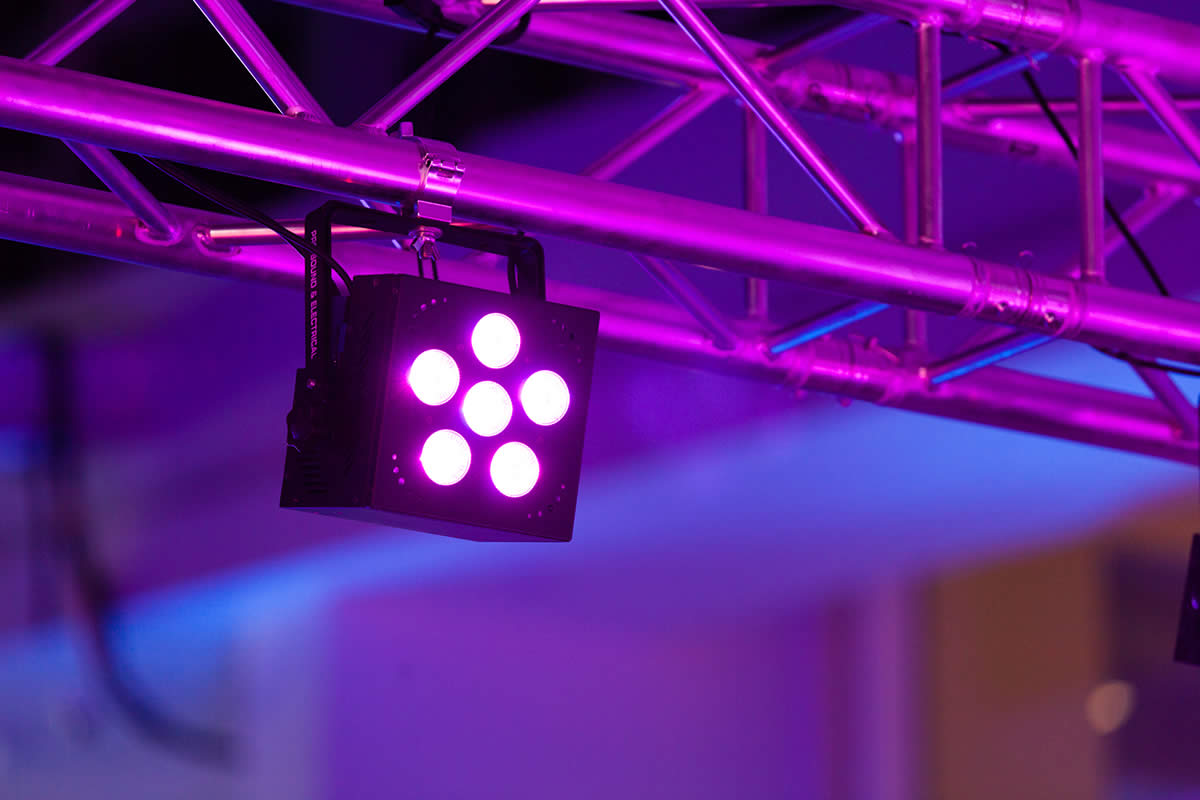 Apart from choosing a good event venue, decorating the venue, adding extra elements to make the wedding colorful such as lighting elements. With the help of event support in Orlando, you can make your day more beautiful with the aid of lighting elements. You sure want to make your big day eventful and make a lasting impression on your guests. At Electro Magic Productions, only the music does not make the entertainment at your wedding; we make sure the visual objects that your guests can see a...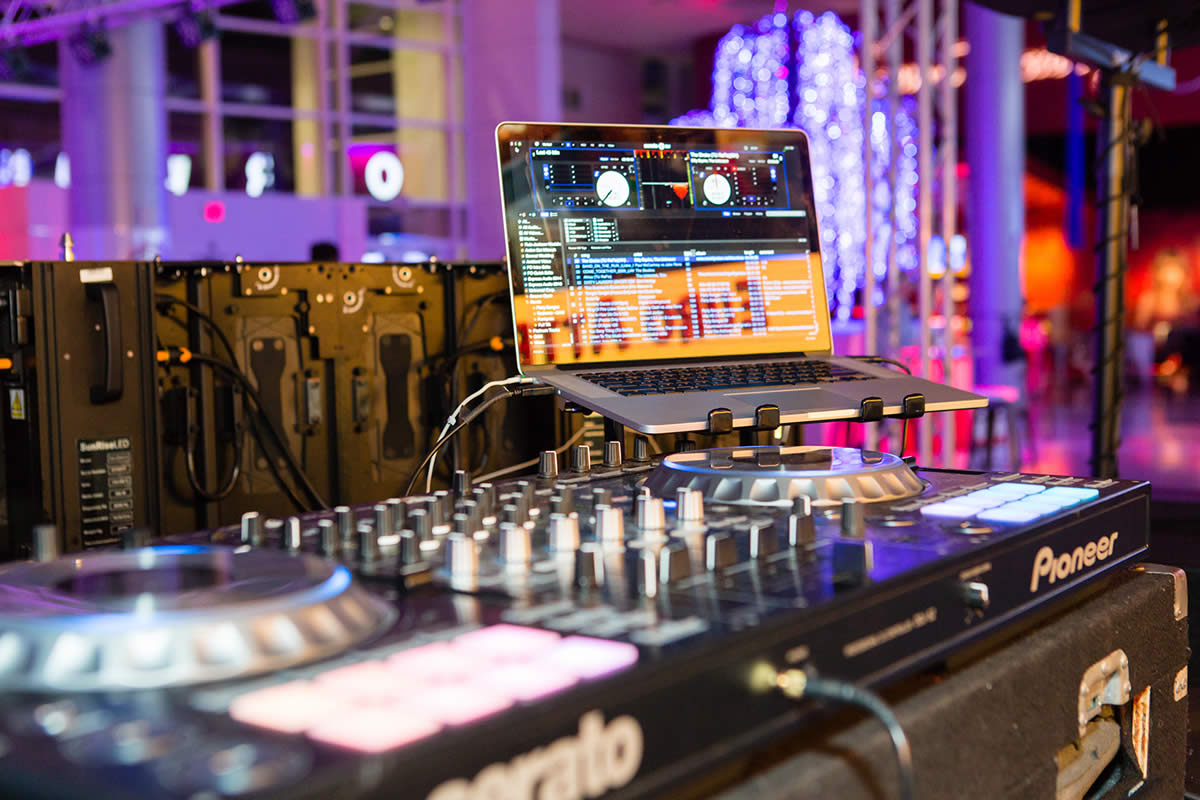 Hiring a DJ in Orlando to take care of music on your wedding day is not only important; it is very necessary. Music is a vital part of the entertainment on your wedding for you, your family members and your guests. However, in so many quarters, there are some myths that people believe about wedding DJs which are not true. Do you believe those myths too? At Electro Magic Productions, we expect every couple to have a high level of confidence in their wedding DJ in Orlando, and this is...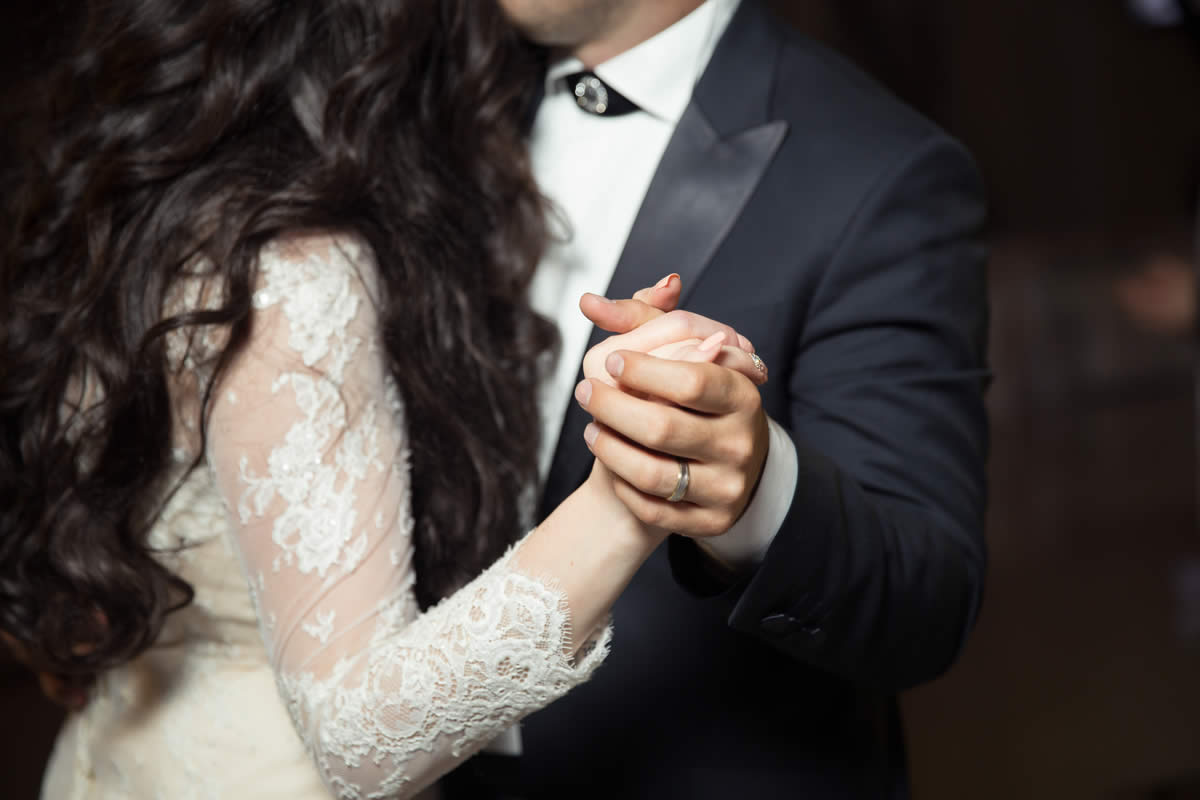 On your wedding day, there will be lots of fun and entertaining activities that will be spearheaded by you such as your first dance as newlyweds and the bouquet toss. However, one other event that truly stands out is the father/daughter dance. A lot of people look forward to this, and it is a truly special moment for you, your parents and everyone present at your wedding. This dance is your chance to show the world how much your father means to you and how much you love him. This moment captu...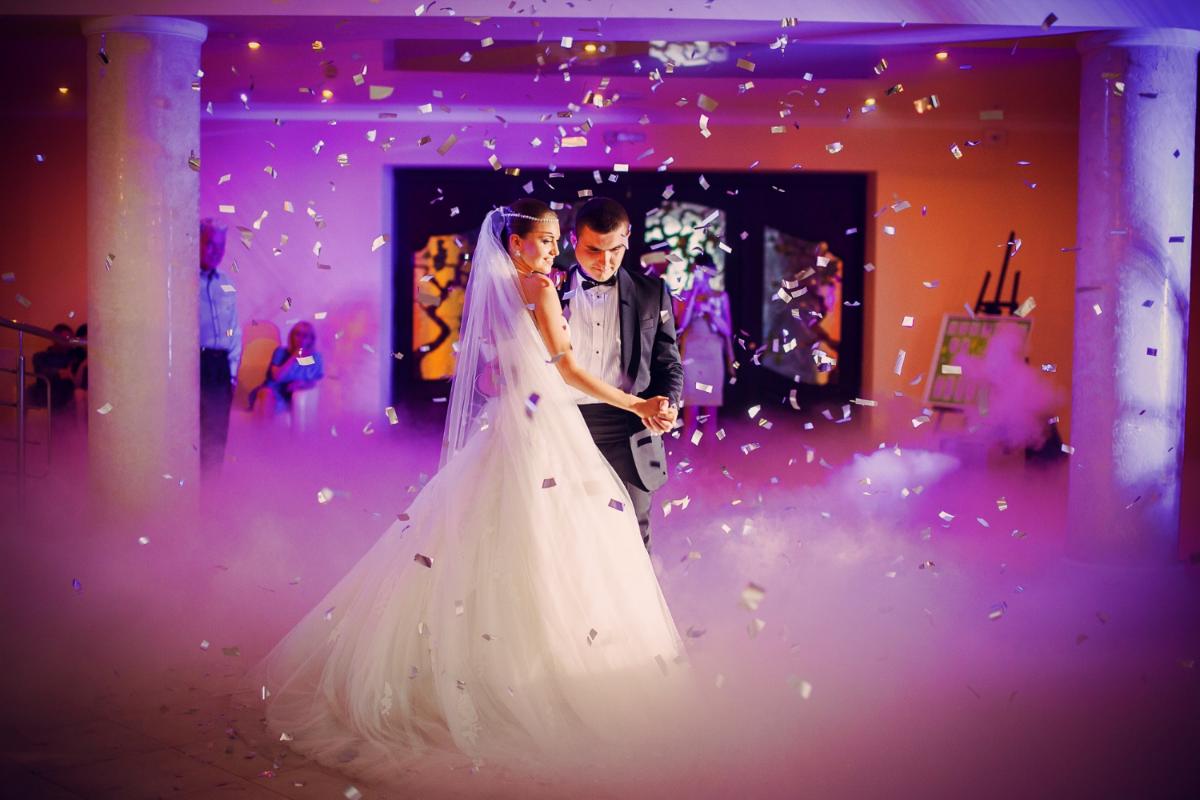 Every couple wants to have fun on their wedding day and music is a critical part of it. There are many difference activities that need good music at a wedding and so figuring out how your wedding day entertainment will be is a sure way to have a good wedding. We will be sharing with you, some of the top music hacks from experienced DJs on how to keep your wedding party bubbly and happy. 1. Have a band and a DJ handy If you don't have cost challenges, it pays to hav...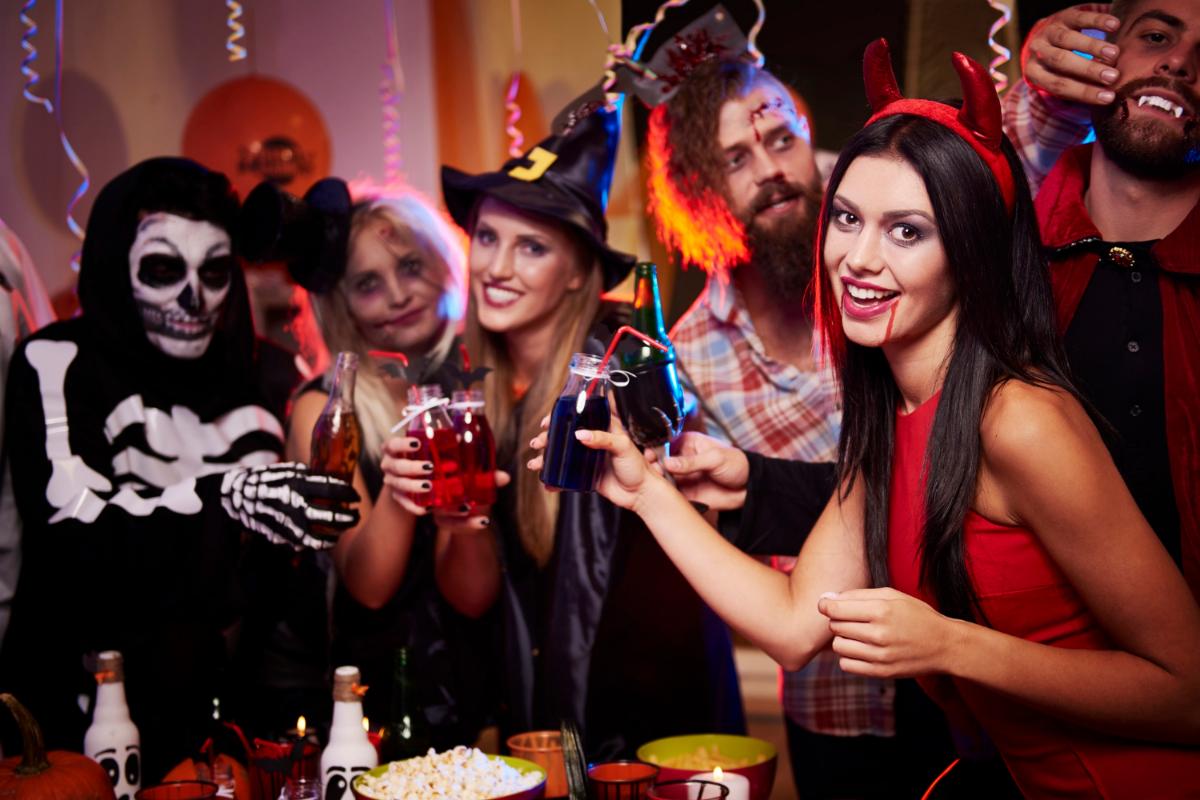 The holiday season towards the end of the year kicks off with Halloween and there's nothing like a vibrant office party to get your employees in good moods and get their creative juices flowing for the last quarter of the year. After all, a happy office is a productive office. Here are some tips that professional event support in Orlando will give you to have a successful Halloween party. Send notice ahead No good party is ever done in a hurry and we at Electro Mag...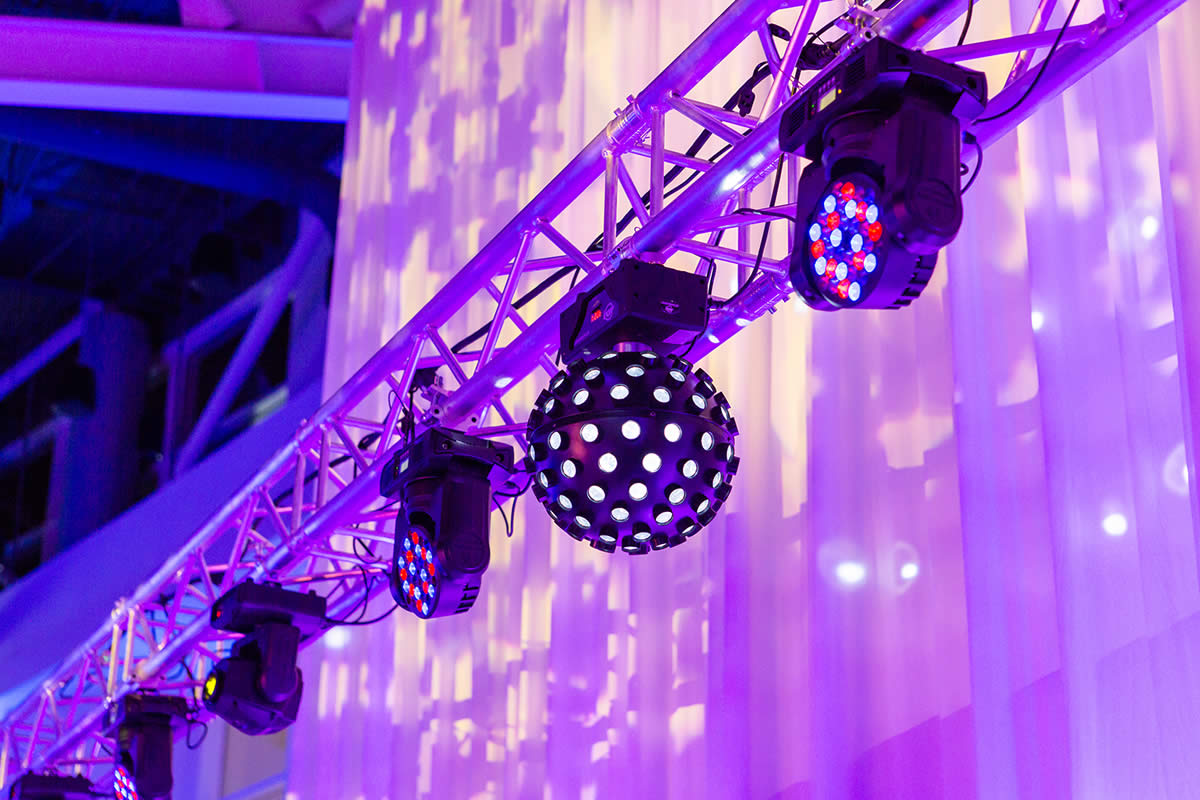 When planning an event, there comes the point where you will be asked by the venue if there will be any rigging at the event. These days, it is now a custom for every event to hang items like banners, speakers, projectors at the event venue. If you are considering hanging some equipment at the ceiling of the event hall, seeking the services of event support in Orlando is the best thing to do. As an event planner, here are the following things you need to know before hiring event support in Or...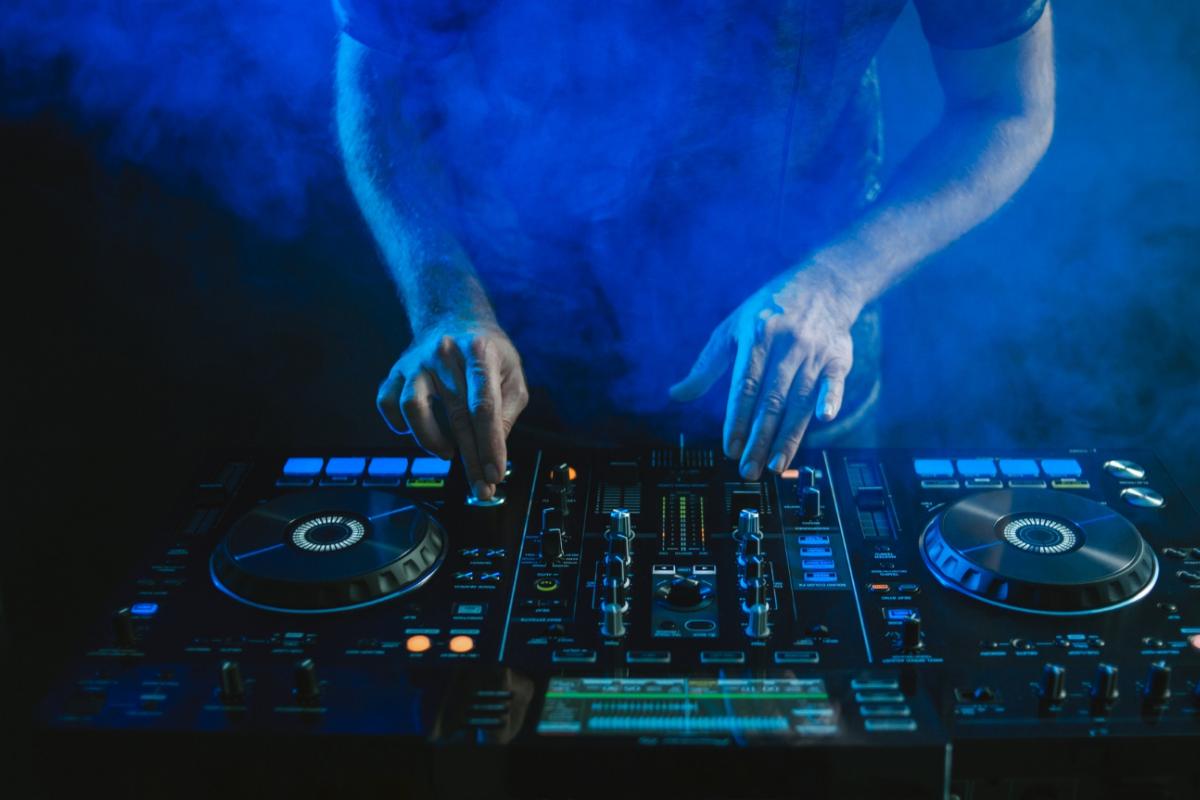 Often, many brides and grooms are focused on cutting the budget of their wedding make a terrible mistake by hiring an amateur DJ. A wedding ceremony is rated based on how well a bride and groom can entertain their guests. Great music makes a party go on, so that makes a DJ the major highlight of entertainment at your wedding. It is unwise to save some extra cash in the expense of ruin your beautiful day by hiring an amateur DJ. You may be thinking nothing can go wrong. Well, in this article, ...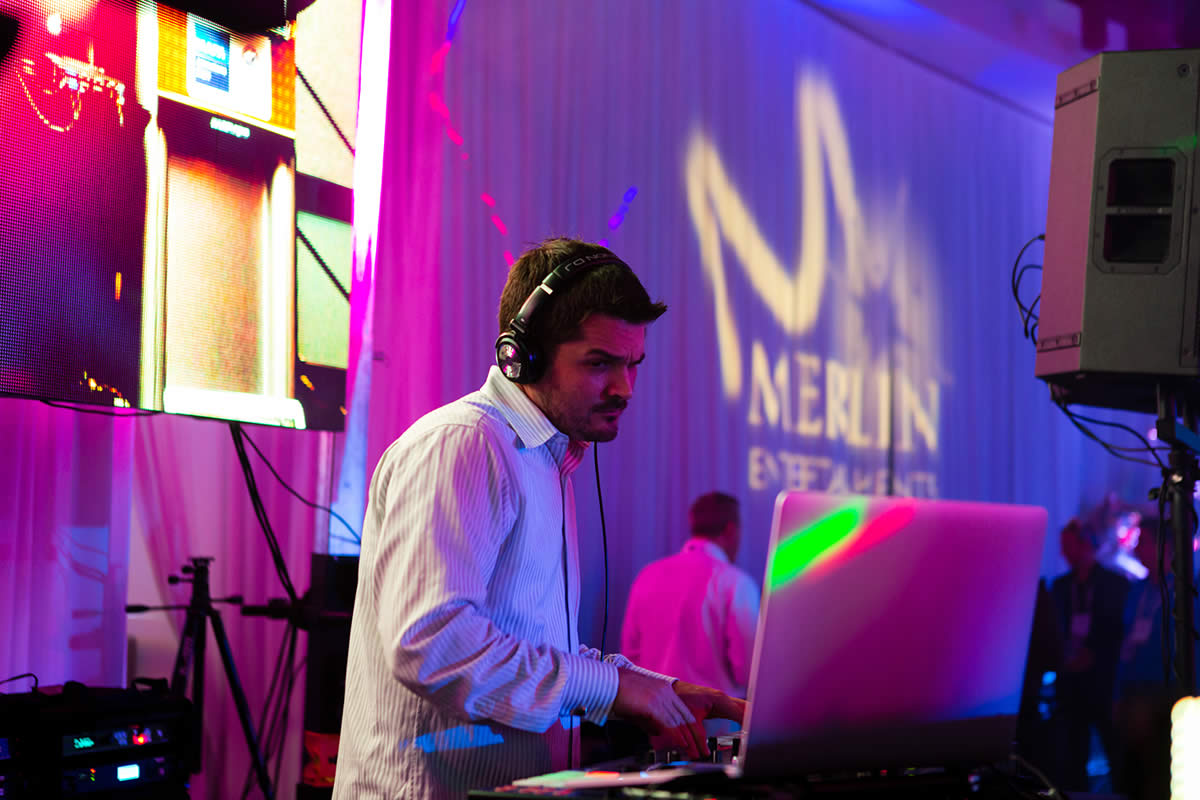 We all have attended an event at some point where the music that was played did not fit the event, were not properly arranged or were not entertaining in any way. Do not let a mediocre DJ turn your event into an embarrassment! Below are six reasons why you should hire a professional DJ for your event: 1. A professional DJ always aims for success. When you allow a friend or family member become the DJ for your event, they don't care if the event flops or not whereas...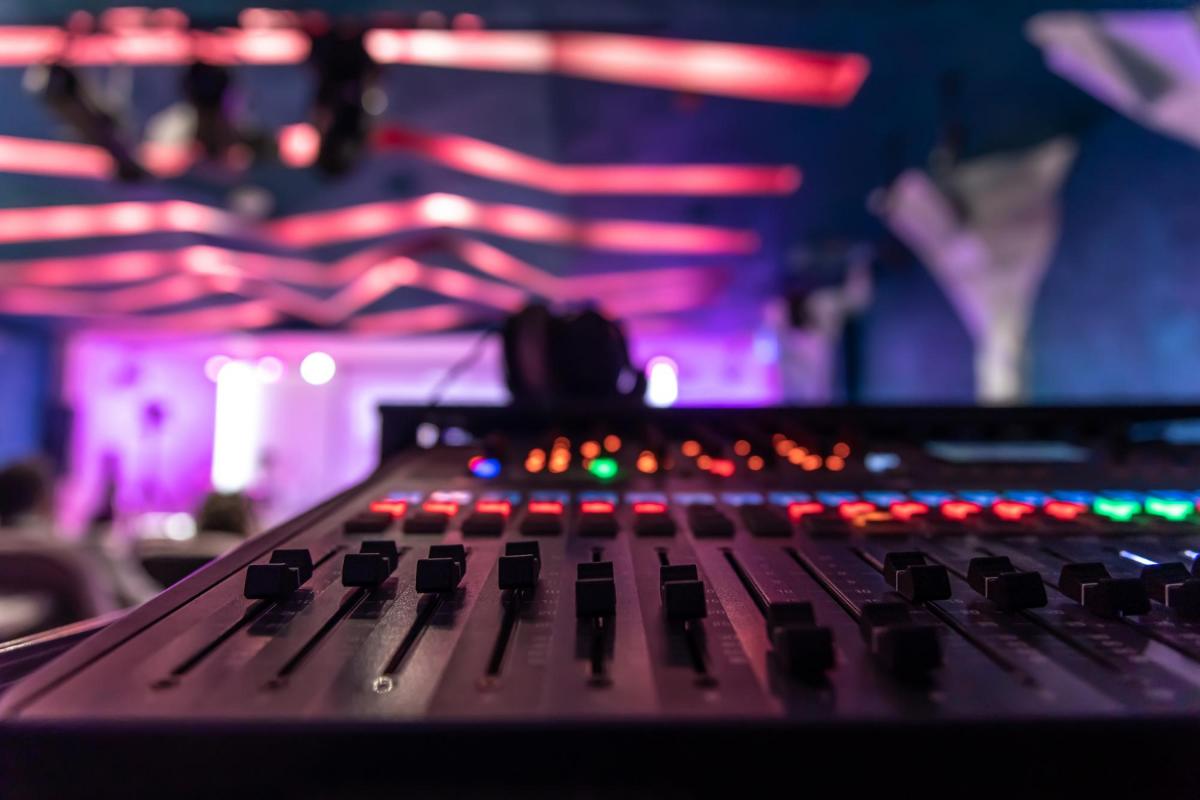 There are a lot of things to put into consideration when planning an event. Whether it is a corporate party, fund-raiser, or even your kid's 5-year-old birthday party, you will need to ponder on everything, from the food to the party favors you will share to the guests at the end of the party. But one of the most essential aspects of any event is the kind of sound system you use. Sound is important to any event; a good sound system will allow your guests to hear the speeches o...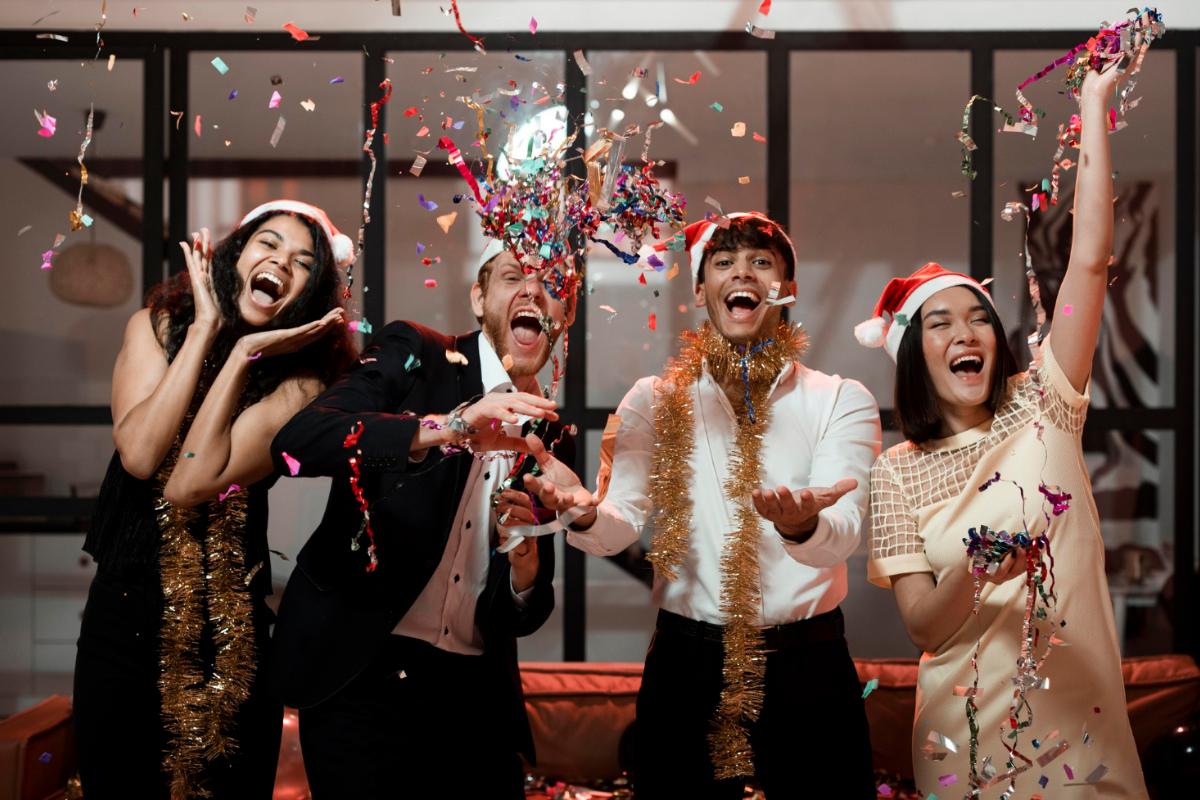 It is still a bit early, but we can already feel the sweet breeze of Christmas blowing gently. Christmas is a season with a lot of merriment with friends and family. Are you planning on hiring a DJ for your Christmas party? In this article, I will share with you some essential tips to consider before hiring. Knowledge about Christmas music As a DJ you need to eat, sleep and breathe music. Christmas is a wonderful season, but most Christmas songs are traditionally slow. I...
Making the choice of which song you should have your first dance to is usually presumed to be an easy wedding-planning decision, but we have seen couples have so much difficulty with this simple part. Sometimes it falls on the DJ's in Orlando to help them pick their best song together. Here are some guidelines that have proven quite effective in helping DJ's in Orlando to deal with indecisive couples and can help you pick your first dance song. 1. Know what ki...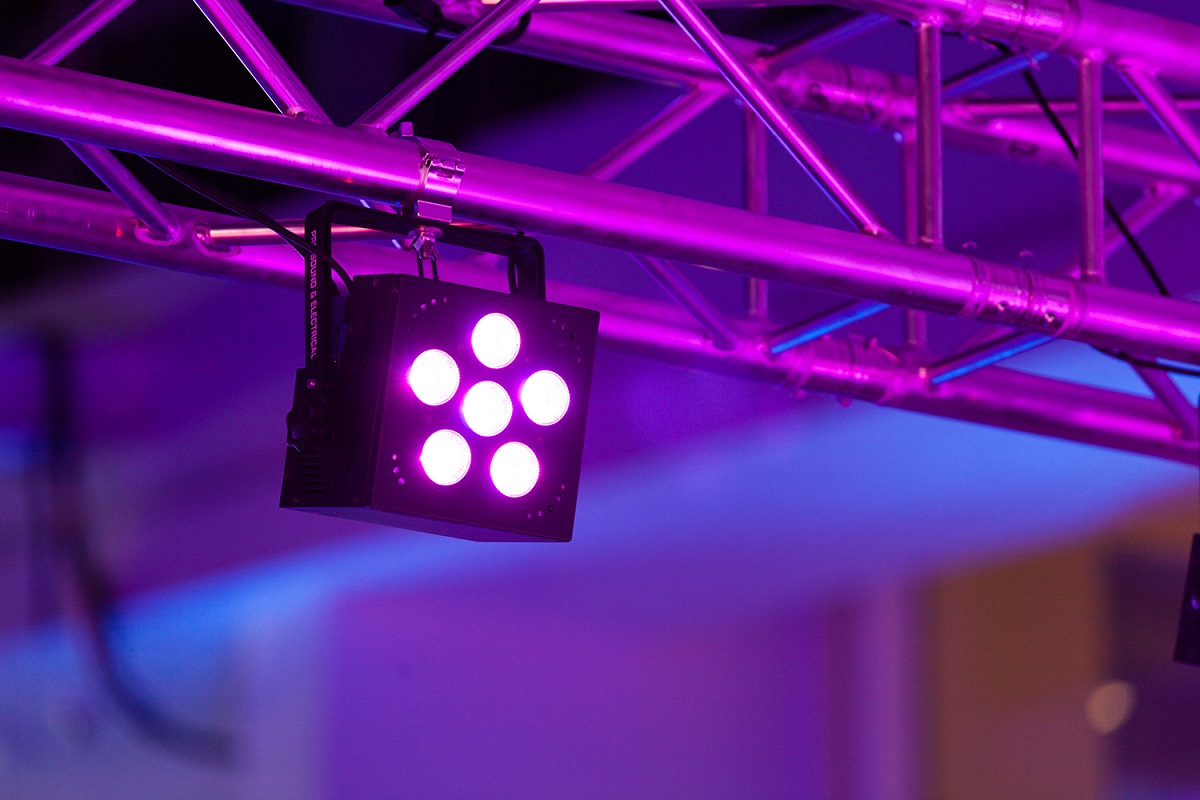 Lighting production for formal or business ceremonies is an effective way to ensure that your brand's image is enhanced. If you are planning a corporate event, event support in Orlando comes in handle to help ensure that things like lighting, operations, stage setup and other technical services are handled with utmost care. For any conference, luncheon, dinner or tradeshow, effective event lighting can elevate your event and here are some reasons why the importance of event li...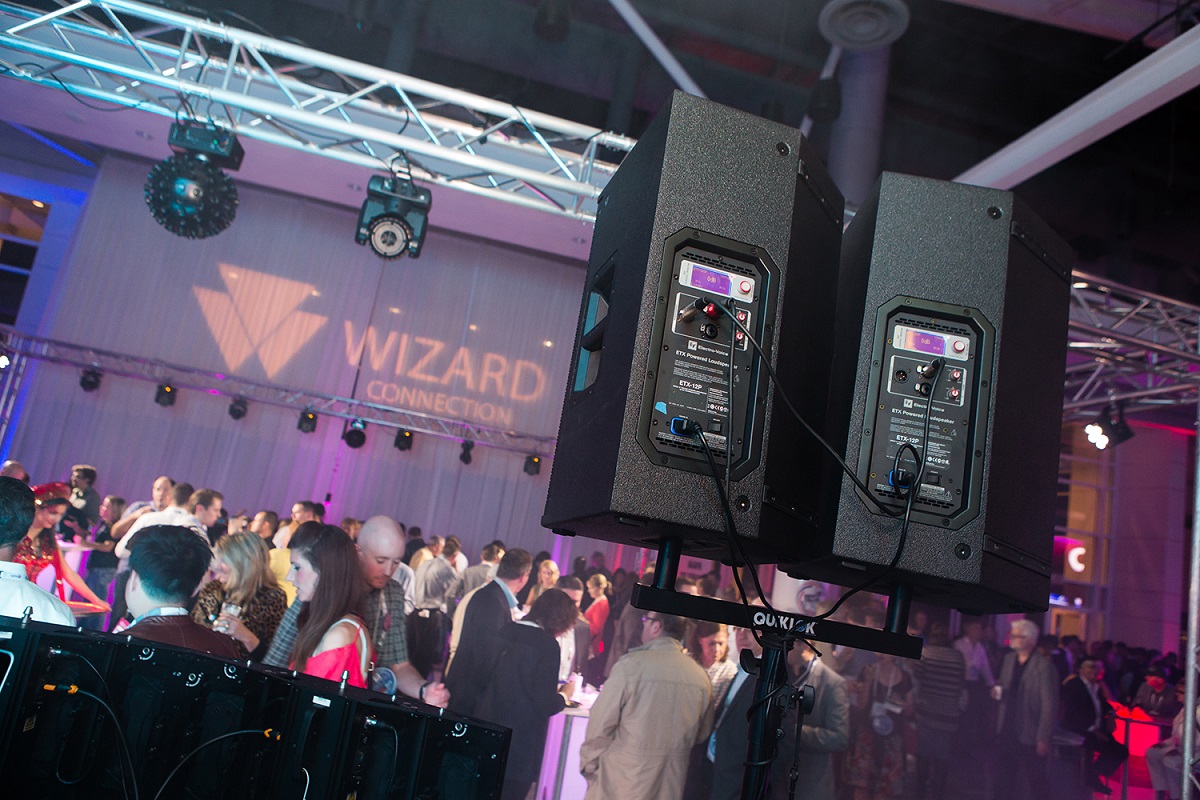 In today's day in age DJ's and DJ Companies are a dime a dozen, but how do you decide which company or dj to go with? There are several reasons to make a decision on the dj of your dreams. Step 1: Do your research. When finding a dj check reviews, talk to people in the area (if you are traveling and looking for a dj) and call several companies and or dj's. Remember a 3 star or lower review isn't always what it seems. Most professional companies wi...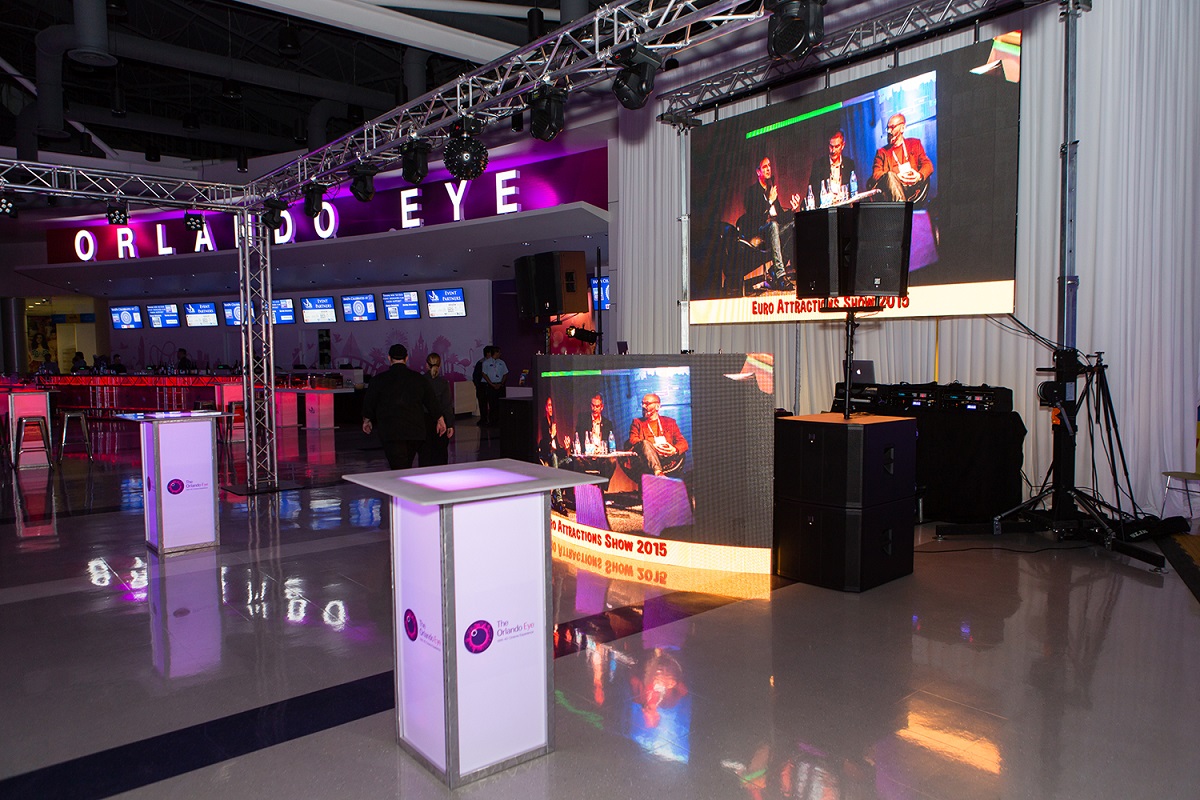 If you're in the market for a LED wall rental in Orlando, you may be advertising your services or preparing for a special event. This type of lighting is used for a variety of things and offers many benefits to you. You may find a number of reasons to rely on this lighting type regardless of what you're trying to accomplish. However, when you do select a LED wall, you may find that the things you can do with it are endless. Additionally, there are many benefits of choosing this sp...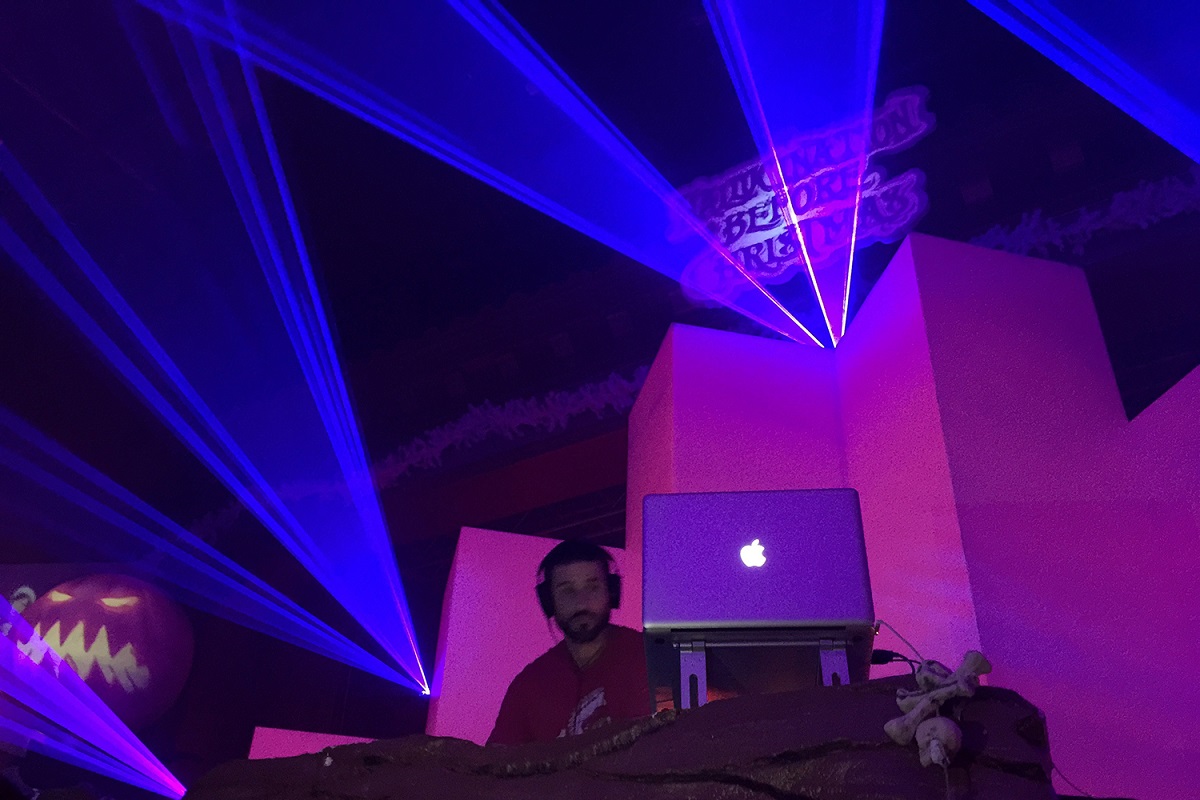 If you want to make any show or special event you're having more unique, you may want to consider having a laser show in Orlando. This can create a spectacular visual for all your guests to enjoy and is sure to be one of the ideal ways to turn the ordinary into extraordinary. However, before you begin making plans to use lasers for at any occasion you're hosting there are certain things you should know beforehand. This can assist you in knowing what to expect and may be helpful ch...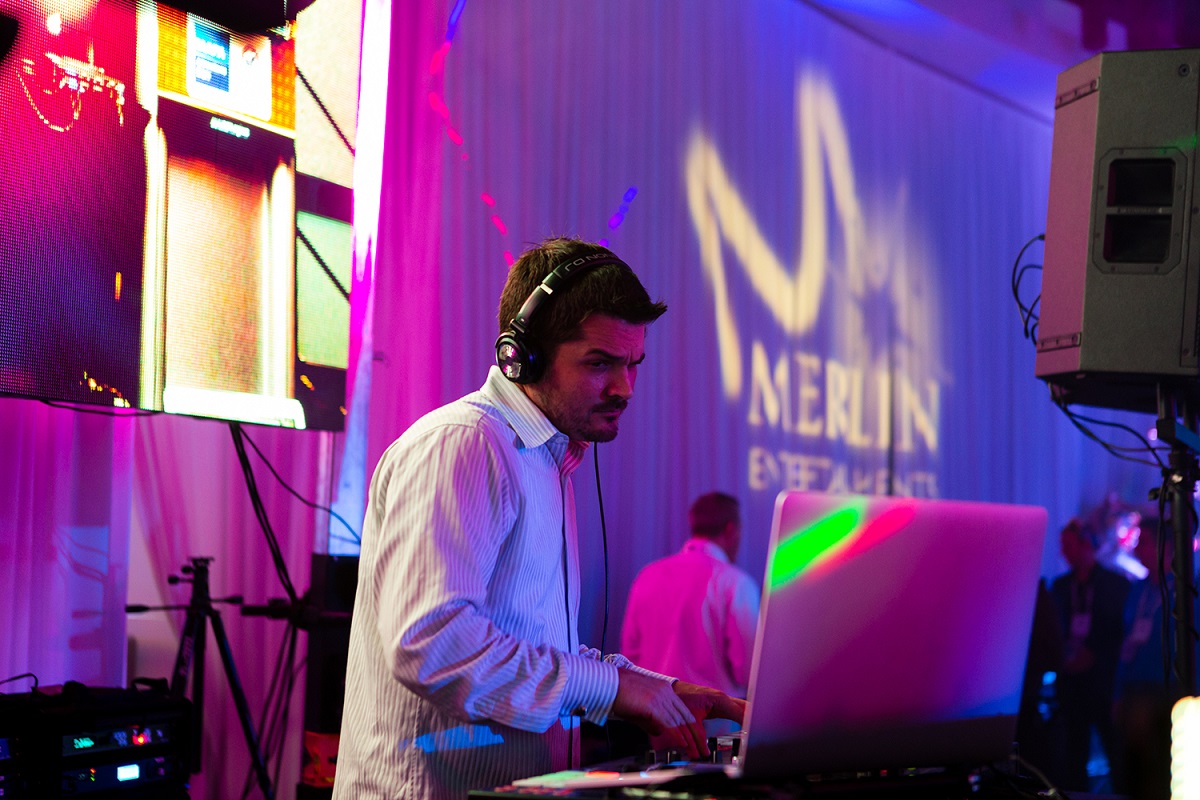 The ideal way to make any occasion special and memorable as possible may rest in selecting a DJ to assist you. This can keep all of your attendees entertained and could essentially make or break your next party or event. By knowing the right things to ask a DJ in Orlando before committing to a contractual agreement, this can help you determine if this individual can be helpful in making any gathering special. The things you learn doing this brief interview may help you decide if this is the r...