Music for Father-daughter Dances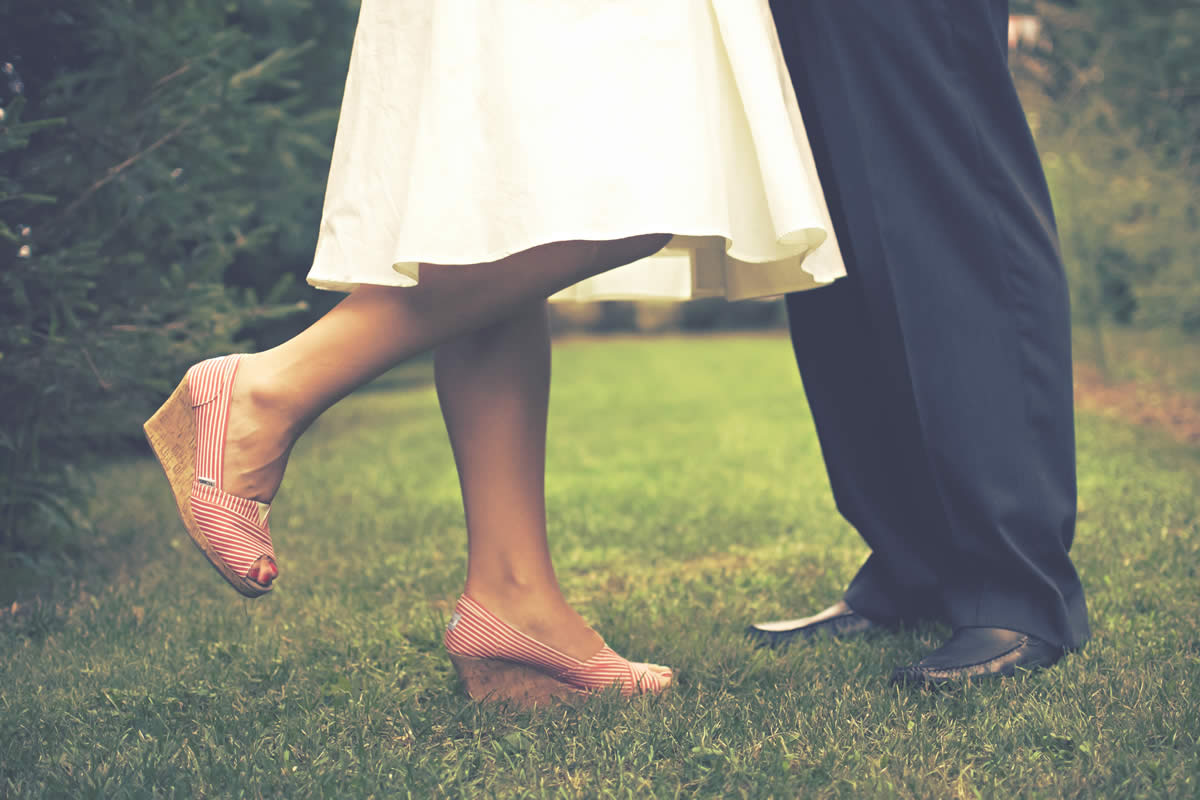 While there are some songs, like Sweet Child of Mine and The Way You Look Tonight, that are traditional father-daughter dance songs, you can easily set the tone for your whole wedding dance by choosing a memorable melody to dance to with your father.
Rhythm and Blues
If you love rhythm and blues music, then you might want to choose one where the lyrics talk about a father's love for his daughter to dance to on your wedding day. One popular choice is Isn't She Lovely by Stevie Wonder. Another great option is Unforgettable: With Love by Natalie Cole and Nat King Cole.
Jazz
Everyone will be tapping their toes and humming along if you choose a jazz tune for your father-daughter dance. There are so many different possibilities that it is incredibly easy to find one. Look for an option speaking directly to the type of love that is experienced only between a father and his daughter. You might want to consider What a Wonderful Life by Louie Armstrong or The Way You Look Tonight by Frank Sinatra.
Country
You will have everyone wanting to say "y' all" when you choose a country song for your father-daughter dance. Many country songs talk about the pride that a father has for his daughter on her wedding day. You may want to consider Ready, Set, Don't Go sung by country music superstar Billy Ray Cyrus accompanied by his daughter Miley Cyrus or There Goes My Life by Kenny Chesney.
Waltz
If you are hosting a formal wedding, then a father-daughter waltz might be right for that special moment between you and the man that raised you. While you are looking forward to your life with your new partner, your father still sees you as the little girl who followed him around everywhere. When you choose waltzes, like I Loved Her First by Heartland or Sunrise Sunset by Perry Como, do not be surprised if there is not a dry eye in the house.
Disco
It can be challenging to find the perfect disco father-daughter dance song. Depending on the relationship you had with your father, some options lend themselves quite well to this memorable dance. That's the Way I Like It by KC and the Sunshine Band or Don't Leave Me This Way by Thelma Houston.
Think about the emotions conveyed in the song to choose the right father-daughter dance song. There is no need to hire a particular band to play music for your wedding dance. When you hire DJ's in Orlando, they can play your favorite songs while keeping the audience engaged throughout the evening and acting as your emcee. The best DJ's in Orlando are available from Electro-Magic Productions. There calendar books up extremely quickly, so contact them as early as possible before your lavish wedding.