Meet Some of the Orlando Dj's Available From Electro-Magic Productions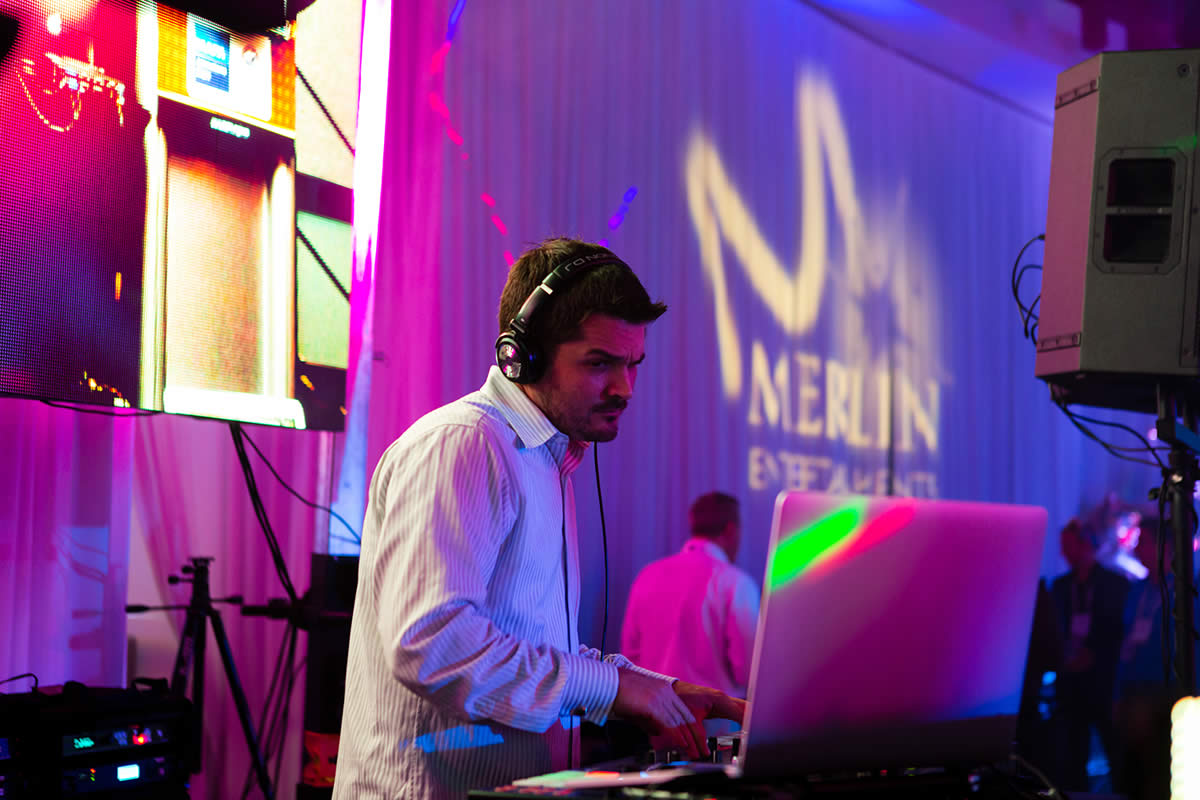 One of the advantages when you work with Electro-Magic Productions is that you have a wide selection of outstanding DJ's available for your corporate event, wedding, prom, or another event. A second advantage of working with these professional DJ's in Orlando is that they bring the latest technology with them, including Meyers Sound Systems, LED walls, top of the line lighting, trussing and more so that your guests have an unbelievably great time. We are very proud of the DJ's in Orlando that we have been able to add to our fantastic team since we started in 1985.
DJ Digital
Otherwise called Andy Cerniglia, DJ Digital grew up in the New York club scene, and he DJed his first show in 2001. He has worked with many famous musicians, including 50 Cent's Vitamin Water Tour and Swizz Beats Wedding. He can read a crowd and instantly create a mood in any setting through the expertly put together sets that he plays. This open-format DJ also has outstanding special effects skills helping to create an atmosphere that your guests will be talking about for a very long time.
DJ PopRoXxX
Otherwise called Jeremy Carpenter, DJ Poproxxx puts on a show unlike any other DJ alive. While he can play over seven instruments, it is his love of people that comes through strongest when DJing. He has worked with many top-name entertainers, including Busta Rhymes, Mims, C&C Music Factory, Weird Al Yankovic, The Roots, and Styx. With over 25 years of experience, he is an expert at keeping the party jumping. He is also one of the best emcees available today, and he works tirelessly to keep the crowd involved regardless of the event.
DJ D.Rek
Also called Derek Francis Dileo, DJ D.Rek has many years of experience DJing at ski resorts, private clubs, weddings, special events, block parties, and many other events. The wide variety of his experience allows him to think outside the box, and he regularly caters his selections to the crowd. This DJ creates lively sets, and he is very comfortable working in a range of musical styles, including Top 40, hip hop, classic and EDM.
DJ Rincon
Otherwise called Alejandro Rincon, DJ Rincon has worked with a variety of corporate clients, including Guess, McDonald's, Daytona International Speedway and Victoria's Secret. While he holds a college degree as a digital audio program technician, it is his razor-sharp DJ skills that you will enjoy.
These professionals only start the list of DJ's in Orlando available through Electro-Magic. Give them a call today to set up your next party. They will have the perfect DJ and equipment for any corporate event, homecoming, wedding or a special dance. You will love their professional attitude and their willingness to make your event the best one yet.