How Good Lighting Can Make Your Corporate Event Successful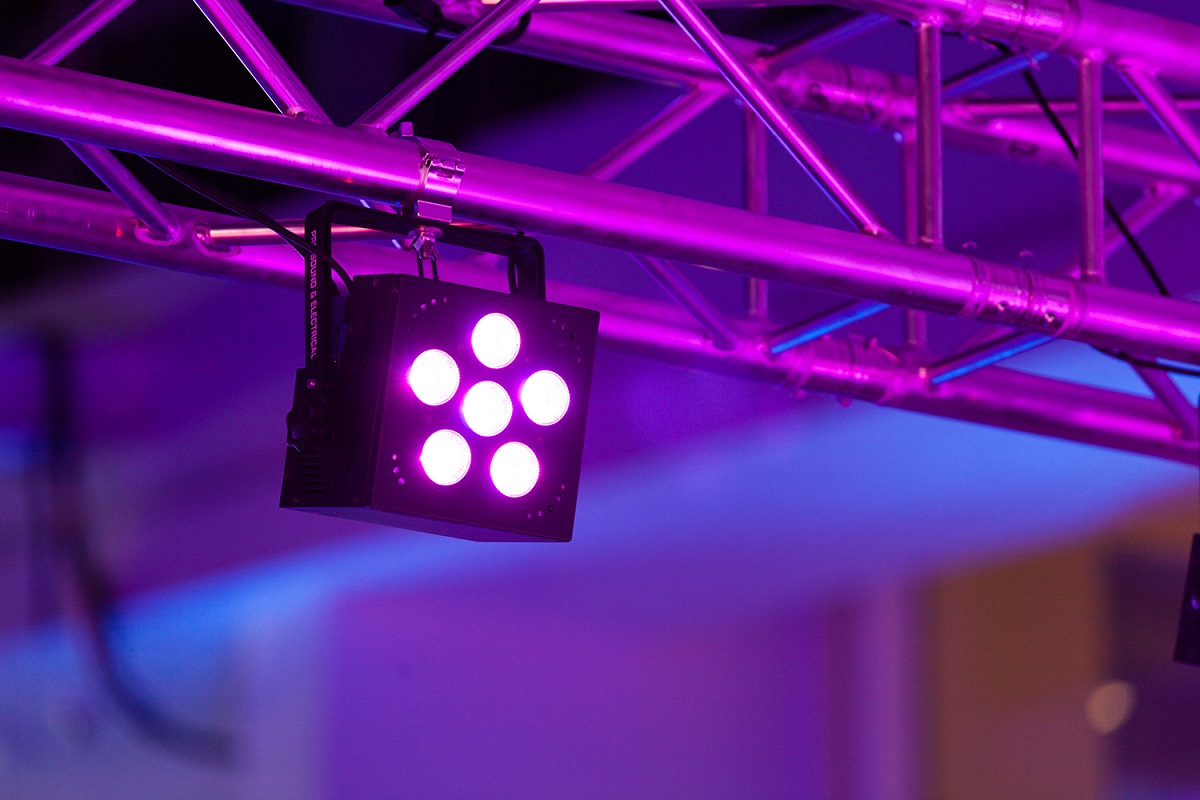 Lighting production for formal or business ceremonies is an effective way to ensure that your brand's image is enhanced. If you are planning a corporate event, event support in Orlando comes in handle to help ensure that things like lighting, operations, stage setup and other technical services are handled with utmost care.
For any conference, luncheon, dinner or tradeshow, effective event lighting can elevate your event and here are some reasons why the importance of event lighting cannot be overemphasized.
Set the mood
Light colors can help shape the mood of an atmosphere and using the correct style of lighting can help gust feel better connected to your branding. Colorful lights that are bright and dazzling can help to make your event feel joyous and grand while darker colors can be used to accentuate a feeling of seriousness. No matter the mood or theme you have chosen for your events, with the right event support in Orlando, mood lights can help precipitate those feelings in your guests.
Entertain your guests
Good lighting in a corporate event can serve as form of entertainment. For high-class events, you can make use of lighting effects such as chandeliers and hanging lights to create a lovely atmosphere. Lighting can also be used to create light shows and displays that will keep your guests entertained and also help to keep their attention on the speaker or podium as the case may be.
Accentuate your brand
Corporate events typically have a lot of brand features and colors used as part of the decorations. Having good event support in Orlando to handle your lighting will help you emphasize your brand colors with the right tones and use them creatively as part of the light palette to ensure that nobody at the event is in doubt of what your brand colors and identity is. Lighting can be used to highlight your brand messages and imagery also, creating an atmosphere that enhances the experience of the guests, keeps them engaged to the main highlights of the event and the message you are trying to pass across.
Improves event photographs and videos for better media
When you are having a corporate event inside a hall or other indoor spaces, the lighting could be bad depending on the time of day. This affects the quality of videos and photos that can be captured in that moment. One of the jobs of event support in Orlando is to ensure that good lighting is provided to the event so that videographers and photographers have an easier job capturing the moments of the event.
Electro-Magic Productions provides event support in Orlando using an experienced team that comprises consultants, lighting designers, light operators, rigs and any kind of installation that is required to ensure that your event is a success. Book now today by calling (407) 480-7930 or email us at info@electromagic.com.