6 Questions to Ask Before Hiring a DJ for your next Event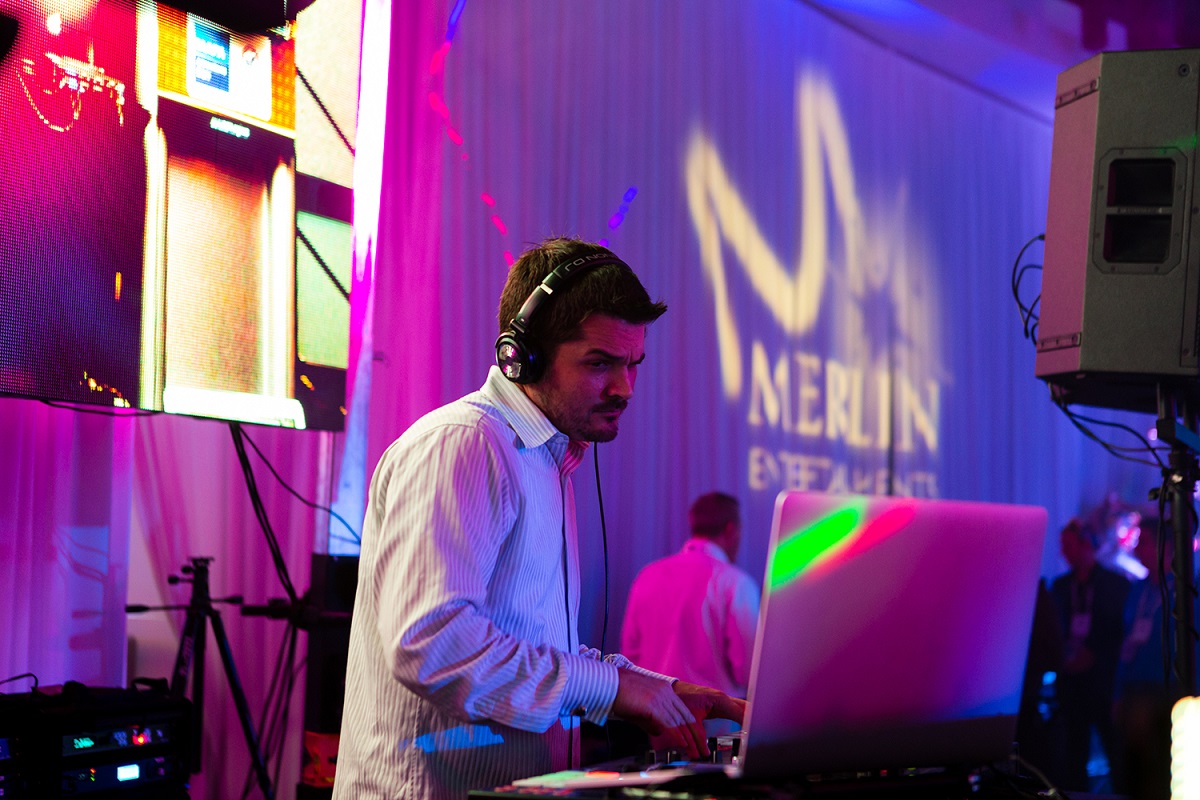 The ideal way to make any occasion special and memorable as possible may rest in selecting a DJ to assist you. This can keep all of your attendees entertained and could essentially make or break your next party or event. By knowing the right things to ask a DJ in Orlando before committing to a contractual agreement, this can help you determine if this individual can be helpful in making any gathering special. The things you learn doing this brief interview may help you decide if this is the right high-end DJ in Orlando for you.
Question #1: How long have you been in this business?
Of course, when it comes to a special event, such as getting married or a high school prom you will want to choose a true professional. The last thing you will want is to select an individual that is simply doing this as a side job on the weekends to make a bit of extra cash. You're sure to want a tried and true DJ in Orlando that has the right amount of expertise in the business.
One of the first questions you will want to be sure to ask is the number of years this professional has been in charge of music at various events. This may allow you to feel more confident in securing this service provider to help your guests and others make the most out of this time.
Question #2: Can you customize the music to fit the event?
These days' people seem to be in a hurry to get things done and finding a quality DJ in Orlando may be a challenge. Regardless of what the special occasion is that requires this professional, you will want the songs to be customized for it.
Some experts in this industry will allow you to choose the songs you prefer the most beforehand. However, since it's likely this person has performed for numerous events ranging from teenage parties to wedding receptions, you will want recommendations on music. Customizing the tunes to match the event is certain to help you and your guest feel special.
Question #3: How do you engage the crowd and make things more upbeat?
You may want your guests to have the best possible time at your wedding. This is sure to be a huge celebration for you and your partner and making the most out of this time is crucial to you.
There are some ways your wedding DJ in Orlando may assist in getting the crowd pumped up during the reception. For instance, asking your guests to share a dance with you and your partner is one way of making this happen. This can encourage others to participate more in the event and may make the wedding party more lively.
Additionally, asking any of your guests for song requests is an ideal way to create interest during this particular time. Finding out what ways this professional can keep the party alive is always a great idea.
Question #4: What type of equipment do you use?
There's no doubt that you'll want to keep your event running as smoothly as possible. This may be especially true for a high school prom. Having so many teenagers around is sure to be something that will need the right amount of effort and discipline to control.
One important question to ask your prom DJ in Orlando is about the equipment that is going to be used. You will want to ensure the music being played is loud enough and doesn't have any interruptions during each song.
Listed below are some of the various types of equipment you may want your DJ in Orlando to have:
Turntables

This is the item that will change the music that is being played at your prom or other special event.

Headphones

You'll want to be sure any professional you hire to help has these to help make your event special.

Slipmats

These will fit in between the records and the turntable that is being used.

Computer

Many DJ's rely on the assistance of computers to help with having better performances.
Question #5: Do you use mixing and blending?
The key to getting the most out of your high-end DJ in Orlando professional may require the right amount of mixing and blending to be done at your event. This will allow the music to blend seamlessly from one song to the other with others noticing the change.
You may want to ensure this comes with any package deal you select when hiring a professional of this type to perform for any event that you may have. Making sure this technique is used by any expert you select is necessary for optimal results.
Question #6: Do you offer additional services?
Having the right lighting for your event is sure to help set the perfect ambiance for it. It's likely your high-end DJ in Orlando offers other services, such as lighting and even video screens that can enhance this service.
Taking the time to inquire about additional services can be extremely helpful in allowing this special time to be exactly what you want it to be.
There are numerous benefits to relying on the perfect DJ in Orlando to assist you when you need this professional service. Being able to have the wedding, prom or other unique event celebrated as much as you like may depend on doing so. Be certain to make the right inquiries beforehand to assist you in selecting the ideal professional to do this job for you. It could make all the difference in the world when your special day finally arrives!