5 Things to Know When Doing a Laser Show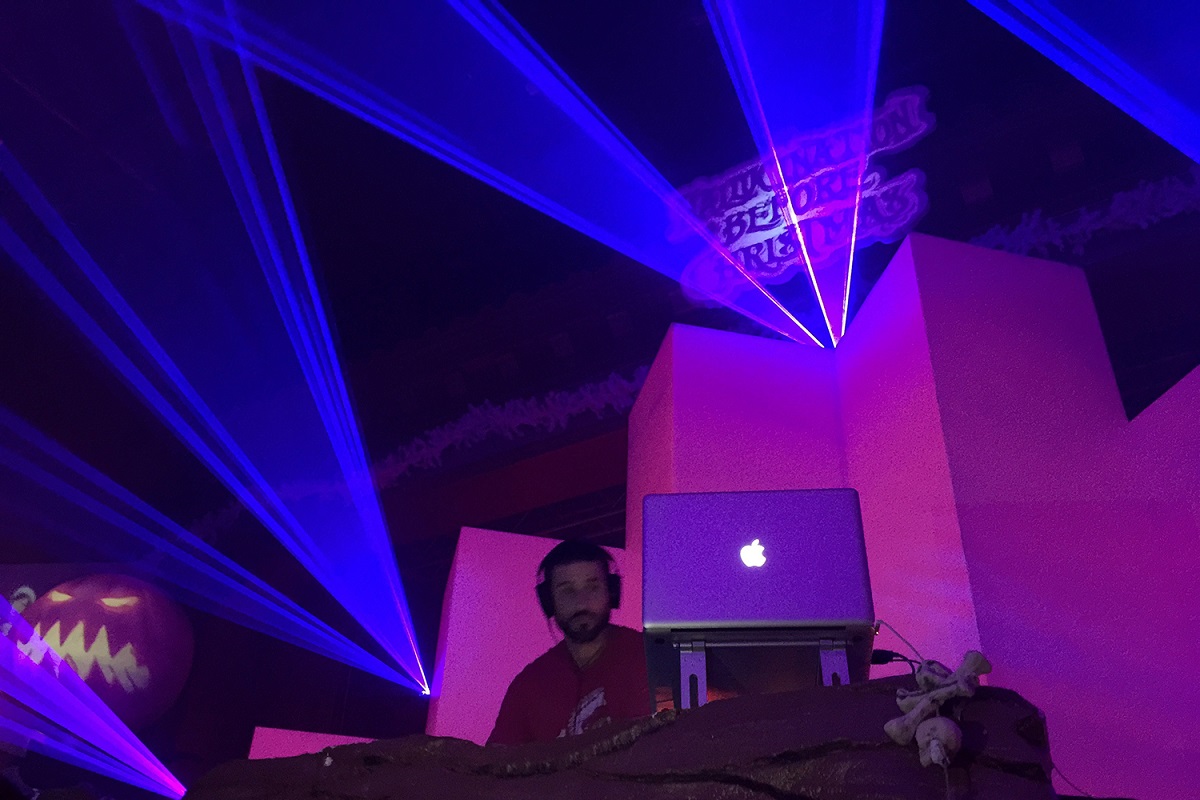 If you want to make any show or special event you're having more unique, you may want to consider having a laser show in Orlando. This can create a spectacular visual for all your guests to enjoy and is sure to be one of the ideal ways to turn the ordinary into extraordinary. However, before you begin making plans to use lasers for at any occasion you're hosting there are certain things you should know beforehand. This can assist you in knowing what to expect and may be helpful choosing a high-end laser rental in Orlando.
The possibilities
Of course, you can expect to see a unique sight when you choose lasers because this isn't something that's typically not found on a daily basis. However, there are specific things that lasers can do, and these are listed below:
Create a beam

One of the advantages of using a laser rental in Orlando is the beams these can make. These can look like structures in mid-air that resemble fans, cones, and other things. It's ideal to know that beams can be fast or slow depending on the type of show you're doing and the level of excitement you're trying to create.

Laser graphics

If you have a logo that you want others to see, this is the time to show it. This is possible to do when you choose a laser rental in Orlando. Other things that can be done with the use of lasers is to simply keep your guest entertained or to tell a story.
The choices
When it comes to selecting a laser show in Orlando, you will have a number of options. This is something you will want to be sure to consider before booking this event.
Being aware of your choices is sure to be helpful to you, and the types of available laser shows are listed below:
Stock shows

This type of show is one that has been produced by a high-end laser show in Orlando before and may represent a certain theme. For instance, holidays or achievements are common themes of stock shows.

Custom shows

Choosing this option can allow you to tell the laser rental in Orlando company precisely what you want. Do you have a special type of music you'd prefer when the lasers are on full blast? What about the color of the lasers and if you have a preference? Taking the time to customize your show is sure to help you get the most out of it.
The colors
Being able to choose the best colors to suit your needs when opting for a laser show in Orlando is sure to be ideal. You can actually alter the look of any show by adding various colors to it.
It's important to know some things about your color choices and listed below is some information that may pique your interest:
If you're on a strict budget, you may want to choose the colors green or red. These are typically the least expensive but will add help spice up any high-end laser rental in Orlando show you may have.

You are likely to find that blue is the most expensive laser color option you can choose.

If you want the show to look like a wide variety of colors, you may be able to accomplish this by mixing green and red. Doing this can allow you to obtain yellow and orange.

Opting for a full-color laser show will typically involve having seven colors in it and may be achieved with the use of blue, red and green.
The visibility
One thing you may be concerned about is how visible the laser beams will be during your show. This makes it ideal to know certain things that can help make your laser rental Orlando show be its very best.
The laser color that has been found to be the most visible is green. This is additionally one of the less expensive options and may be one that you will want to use.
Another thing you should do is to ensure the area where the show will be held is as dark as possible. If you're having the show indoors, you will want to turn off the lights. On the other hand, if the show is being held outside, you should consider having it after night.
Using fog during your laser show will make it much more visible. However, there may be situations that prevent you from using a lot of fog and in this case, you will need to use a more powerful laser.
The requirements
You will want to be certain to consider various requirements when having a laser show in Orlando. This is important to ensure you achieve the goal you want with your show and avoid any penalties for not doing so.
One of the standard requirements in the United States is that the laser beam is at least ten feet above where the audience is standing or sitting. This will translate into having a venue that is at the bare minimum 12 feet high.
You will also want to ensure you meet all of the safety regulations. One of the rules when it comes to security is there shouldn't be any person where the laser beams are but the technicians that work for the laser show in Orlando.
The key to getting the most out of any event you're hosting may well rest in having a laser show. By knowing some detailed information about what to expect during your this special production, you will be much better prepared for your high-end laser show in Orlando!