5 Benefits of Choosing a LED Wall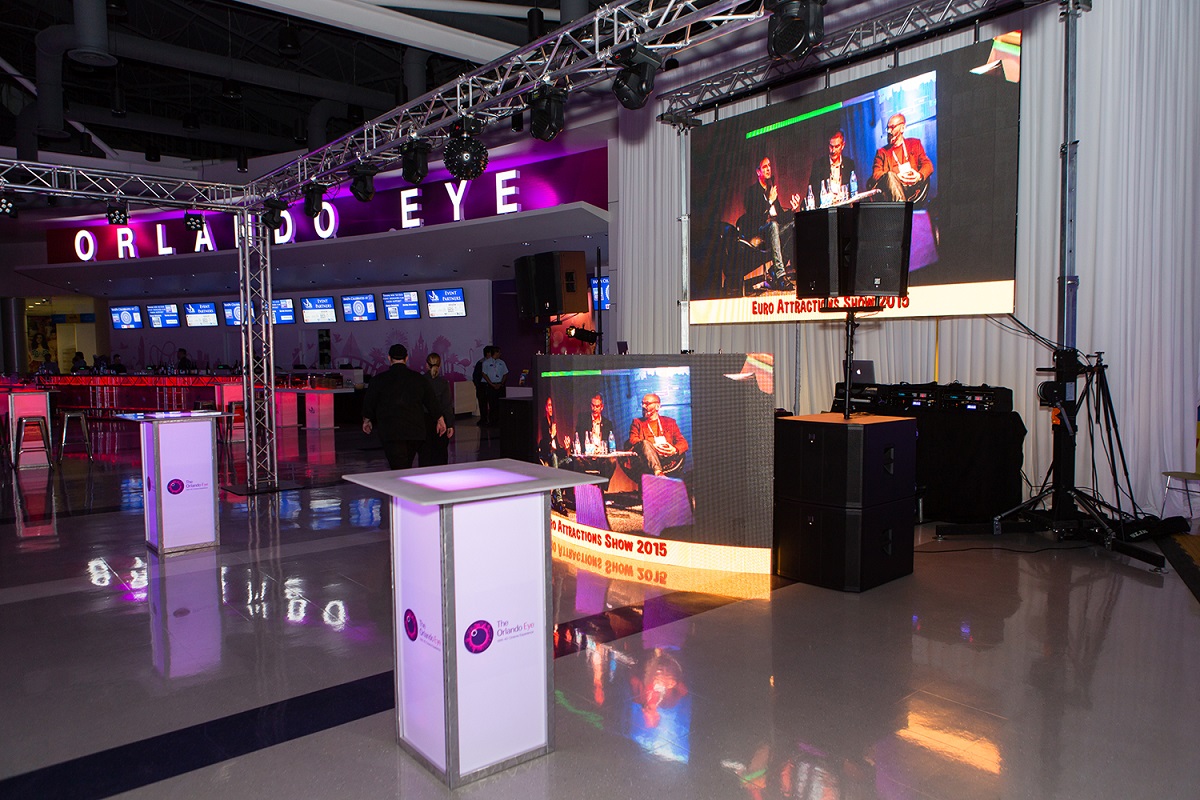 If you're in the market for a LED wall rental in Orlando, you may be advertising your services or preparing for a special event. This type of lighting is used for a variety of things and offers many benefits to you. You may find a number of reasons to rely on this lighting type regardless of what you're trying to accomplish. However, when you do select a LED wall, you may find that the things you can do with it are endless. Additionally, there are many benefits of choosing this special technique and knowing what these are may be helpful to you.
Benefit #1: Brightness
You will want a logo on a billboard or an event you're hosting to stand out and get noticed. This can be done with ease when you choose a LED wall rental in Orlando. People tend to notice LED lights much more easier than other types.
This type of light is extremely bright and brilliant when put to use. One thing you may be interested in knowing that LED lights are measured by NIT which is defined by the amount of direct light.
The good news for you when using LED lights is that these generate the amount of brightness for others to see with ease. This usually allows the image to be much more lit up and is an advantage of using this light.
Benefit #2: Setting up and arranging
When it comes to being able to get your LED wall rental in Orlando set up, this can be a very easy task to accomplish. One of the many advantages of choosing this method for lighting the area you want is that it's incredibly easy to get it arranged.
LED lights can be form shapes or pyramids that make it easy to use for whatever reason you choose to do so. Additionally, when you choose a video monitor rental in Orlando, this will allow you to have a number of options in creating the visual that you are trying to make.
Of course, if you were to rely on a projector to do this work for you, this can be much more challenging to assist you in getting the look that you desire versus using LED lights. You'll have many more restrictions that will need to be considered and can make this job a much more challenging one.
Keep in mind that a LED wall rental in Orlando is only a few inches thick and this can make it much easier to work with and get set up, as well. Additionally, you won't be restricted where you use these, and that can help you avoid a big hassle when getting these arranged.
Benefit #3: Easy to maintain
The last thing you will want to do is spend a great deal of your time making repairs to any waterproof LED wall in Orlando that you use. This could take a lot of effort and cause you to stress way too much about your next big event. Of course, you're sure to have plenty of other tasks that need overseeing and completing, so anxiety is not an emotion you will want to handle at this time.
This item is incredibly easy to keep up, and if you do have any issues, all that is typically necessary to be done is replacing the software or replacing a broken bulb. These things are not complicated to do at all and can allow you to make the most out of this item without a great deal of effort.
Benefit #4: Quality
You will want to have the best of the best when you choose a waterproof LED wall rental in Orlando. Making sure you have the highest quality possible is sure to be high on the list of things you're looking for when it comes to this type of item.
One of the things you can count on when choosing this item is that it is reliable. This is certain to be what you need when you're in charge of an event or show that will have a large number of attendees. The last thing you will want to run into are problems that could delay the show or cause you any embarrassment because things aren't functioning as well as possible.
Benefit #5: Resistant to water
One of the things you may be fearful of at your big event is water damage to your wall. However, this is nearly impossible to occur when you choose a waterproof LED wall in Orlando. These are resistant to water, and this can provide you with a large peace of mind when you rely on this type of equipment.
This is also ideal if you have an outside event and you're afraid that it might rain. Being able to depend on this LED wall rental in Orlando can ease your mind and assist in decreasing the chance of any water damage in the process.
The benefits of relying on LED lighting include being able to provide the visual you want to create. This can assist in getting the attention of others and could make a huge difference for your company, event or any other type of show you may be hosting. Taking the time to learn as much as you can about what this product can do for you is sure to pay off in the long run. Selecting a LED wall rental in Orlando may be the best thing you do today!